The Value of Caregivers & Nurses in Aged Care
"Caregiving often calls us to lean into love we didn't know possible."
– Tia Walker
Each year Aged Care Employee Day highlights the many ways in which caregivers and nurses are making an impact to not only meet the care needs of the elderly but give them back that zest for life.
To recognise and celebrate what Nurse Next Door's caregivers and nurses have done, and continue to do, to ensure our clients lead full lives through our philosophy of care known as Happier Ageing, we met with Vaso and her nurse Teena to hear how her "special pink angels" have helped her go from strength to strength.
Vaso's story is just one of many we see every day. We sat down with some of our wider care team this week to better understand why they chose to make a difference in the ageing community through their passion for Making Lives Better.
Teena – Care Ambassador – South Brisbane
1. What inspired you to become a Caregiver?
I always wanted to care for people and really had a passion for helping those in need. This inspired to to become and enrolled nurse so I could really put my passion for caring into pracitce and make a difference in the lives of others, especially our older generation.
2. What do you love most about caring for an older person?
What I love the most about caring for our older clients is the sparkle in their eyes when they see you walk in the door. It's an incredible feeling to know that just being able to spend time with them and listen to their stories is the highlight in their day, it's such a highlight for me too.
3. What has been your most memorable moment caring for an older person?
Caring for Vaso who is 91 years and was deemed palliative by the hospital who sent her home. I've cared for her from day one and she has defied all the odds! Today 5 months later she is out and about still enjoying her life. We've built such a deep connections that I've even been invited to her birthday party next month!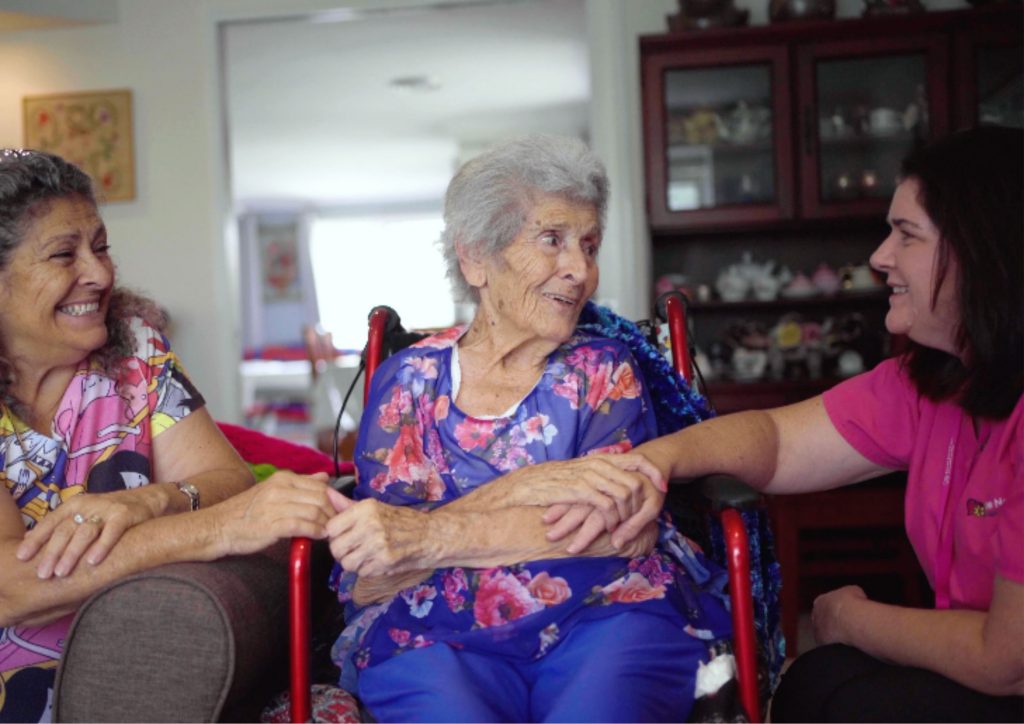 Blair – Caregiver – Melbourne
1. What inspired you to become a Caregiver?
Caring is in my nature and being a caregiver was always something I was interested in. In my last career, I was constantly told I would be a good caregiver and when I decided it was finally time for a career chage, caregiving was the first path i looked into. I'm so happy in my career now and I wish I decided to make this career move sooner.
2. What do you love most about caring for an older person?
I think I would jump through hoops just to make someone's day, so when I became a caregiver I knew I had found a job I would absolutely love everyday! Making our older clients happy and changing there outlook on there situation makes me feel complete, that's my core purpose. I am so lucky to be that person someone can lean on, the person to listen, and give our older clients the support the need. Being able to put their goals and dreams into action makes me proud to do what I do.
3. What has been your most memorable moment caring for an older person?
My first ever client I cared for while at Nurse Next Door, I really built a special bond with and would see her a couple times a week. She was a doctor, a very smart lady, and understood her own condition well, and taught me a lot as a result. I really looked up to her because she was such a strong woman and achieved so much in ther life, it was inspiring to see! I learnt a lot from her and she taught me how I could further grow to becoming a knowledgeable and empathetic caregiver. Because of her, I know I am good at my job and I love the journey that I am on. Seeing her and making her happy during each visit it still very special to me.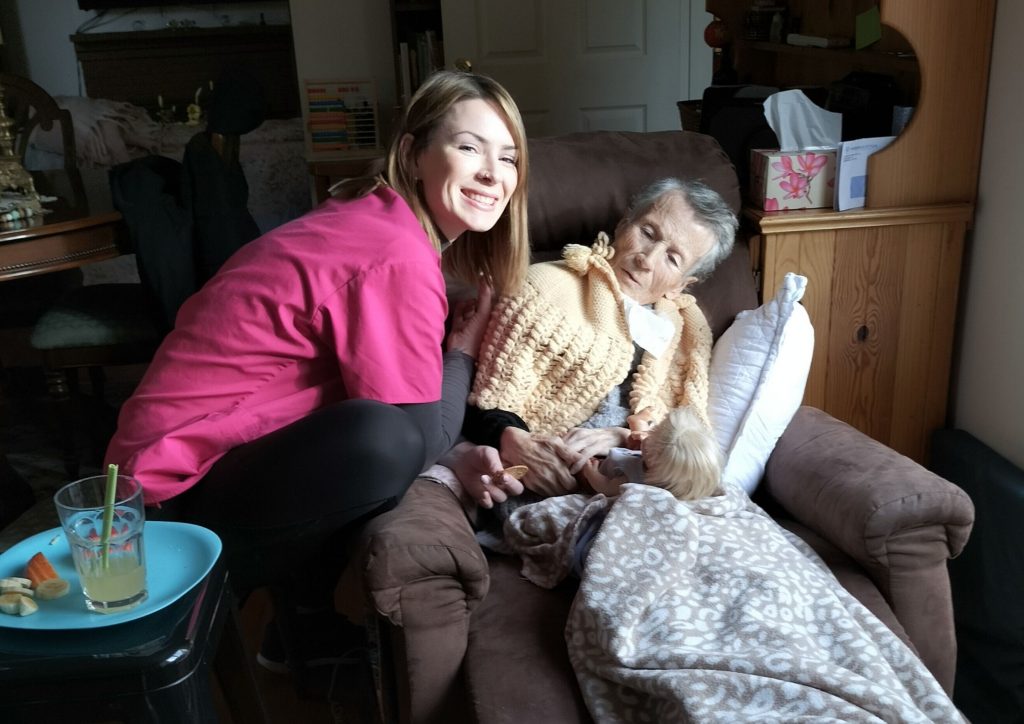 Angela – Caregiver – Melbourne Outer East
1. What inspired you to become a Caregiver?
I was first inspired to become a caregiver when my nan was in hospital after fracturing her hip, I was still at school at that stage, but during visits I would watch as my nan and the other elderly patients in her ward where being cared for. In that moment I thought to myself, 'I'd like to give that a try!' a couple of years later I began my caregiving journey!
2. What do you love most about caring for an older person?
I love so many things about being a caregiver. The opportunity to have a positive impact on someones life, to provide care and companionship, to put a smile on a face and some joy into someones day. Being a community caregiver and enabling someone to remain in their own home, who might otherwise not have been able to without that extra care is unbeatable.
3. What has been your most memorable moment caring for an older person?
My most memorable moments as a caregiver has to be the conversations I have had with my clients over the years. Having the priveledge to hear their stories, stories of love and lost love, of joy and sadness, and memories of lives led and times gone by. During one of these conversations I had the pleasure of being given the secret to a long and healthy life by a centanarian, the secret, she assured me, was a nip of whisky every night before bed!!!
I think I'm pretty lucky to have a job that continues to provide me with lots of memorable moments!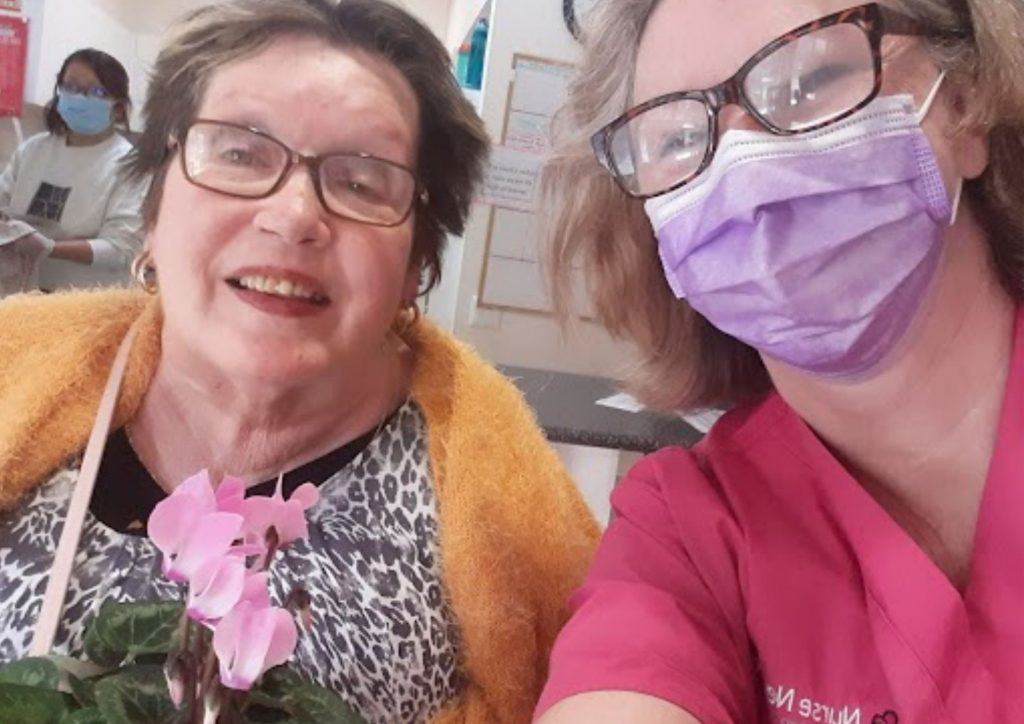 Rheis – Caregiver – Scenic Rim Logan
1. What inspired you to become a Caregiver?
There are so many people out there who need support, and I wanted to be a part of the solution. I've always loved helping people, it's who I am, and when I was looking for a career, I wanted one that made me feel fulfilled and happy evey day. This is was inspired me to become a caregiver, knowing that I can wake up every day and help people who need it most.
2. What do you love most about caring for an older person?
As people age sometimes they will need help in their day-to-day so they can continue to live in the comfort of their own homes, and continue being part of their local community. So many of my older clients have lead tough but inspiring lives and being able to give my time, skills and company back is something really special to me.
3. What has been your most memorable moment caring for an older person?
I've had clients who have come from all walks of life and have been personally enriched by each of their stories and experiences. I can't choose a single memorable moment with a client because hearing their stories about love, loss, joy and sadness, being the hand they can hold and the shoulder they can lean on are all truly memorable moments for me!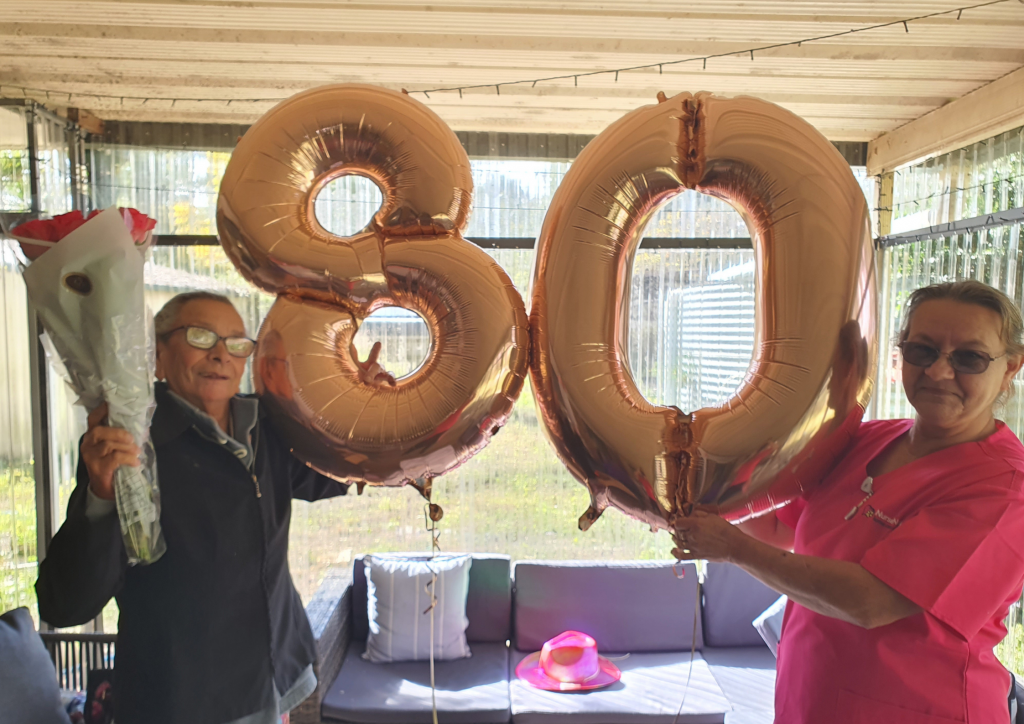 Caregivers and nurses are at the heart of what we do, and without their skills, compassion, patience and kindness we wouldn't have the ability to help so many our older clients maintain their independence in the comfort of their own home.
We wanted to thank each and every member of our care team for all their consistent hard work and dedication to our clients. Thank you for inspiring us here at Nurse Next Door Home Care Services and reminding us of why we do what we do as we continue to pursue our mission of Making Lives Better together!
At Nurse Next Door, we are celebrating ageing and are passionate about Making Lives Better.

or contact us today on 1300 600 247 to discuss how Nurse Next Door can help you keep doing what you love.