Recharging With Respite Care
"There is virtue in work, and there is virtue in rest. Use both and overlook neither."  -Alan Cohen
It takes a lot of time and energy to care for someone you love and it's an incredibly rewarding role, however, at the same time, it can feel overwhelming.
Did you know that 53% of family caregivers rate their routine as emotionally stressful and will experience a decline in their own health over time?
Everyone needs to take time out, and we get lots of calls from families asking if respite care is available so family carers can have the opportunity to recharge and refresh.
What is Respite Care?
Respite care services are organised services that allow a temporary break for both carers and the person that they care for. Respite Care is designed to ensure carers can take a break from caregiving for their loved ones to recharge or attend to other duties in their daily life. Respite Care services also provide emergency care if the family caregiver is unwell or needs to go to the hospital.
The primary goal of respite care is to ensure that family members who take the time to care for their loved ones, will have the peace of mind knowing that their loved ones will receive the quality care they deserve, while their primary caregiver takes a much-needed break.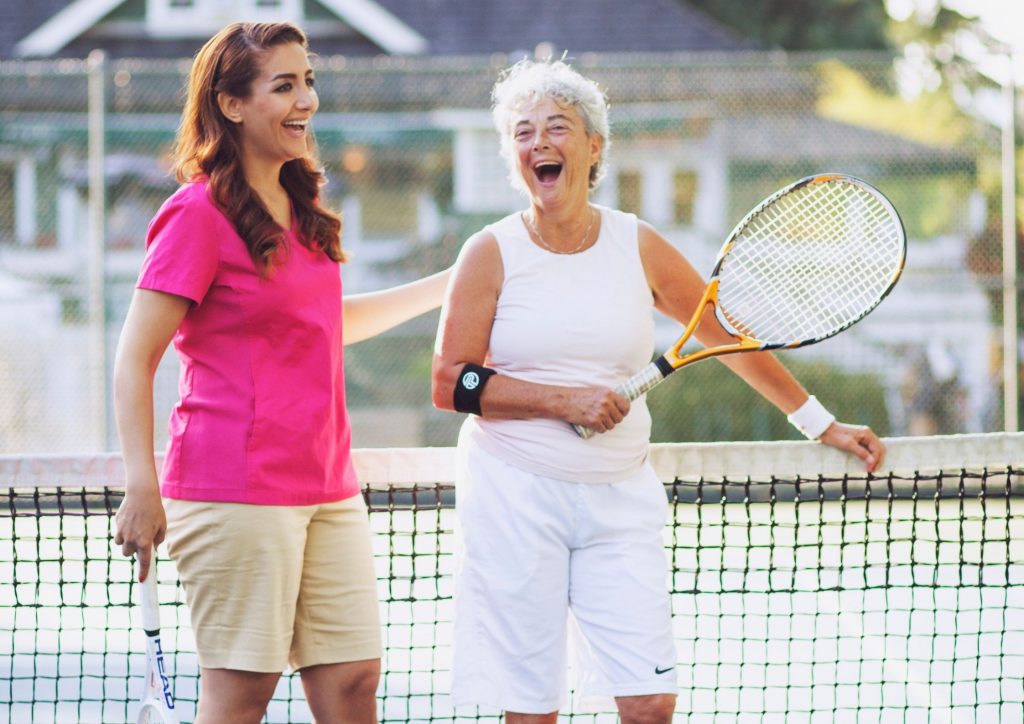 How Long Can Someone Stay in Respite Care?
Respite care can last from just a few hours to a few weeks depending on how long the primary family carer is unavailable to help. This can be planned in advance, for when a carer is looking to take a holiday for example but is also available for last-minute instances or emergencies.
Whether it is short-term or long-term, respite care gives both the primary family caregiver and the person being cared for a break, to fully restore and recharge.
Short-Term Respite Care
Short-term respite care provides care and support services for a small period of time, typically from a few hours to a single day or overnight, due to an emergency or because the primary giver wants to take a day off to recharge.
Long-Term Respite Care
Long-term respite care services usually last a few weeks and are typically planned in advance because the primary family carer might want to go on a holiday or travel for a specific period of time. Long-term respite care can allow primary carers to take a much-needed holiday, or to tend to their own healthcare needs.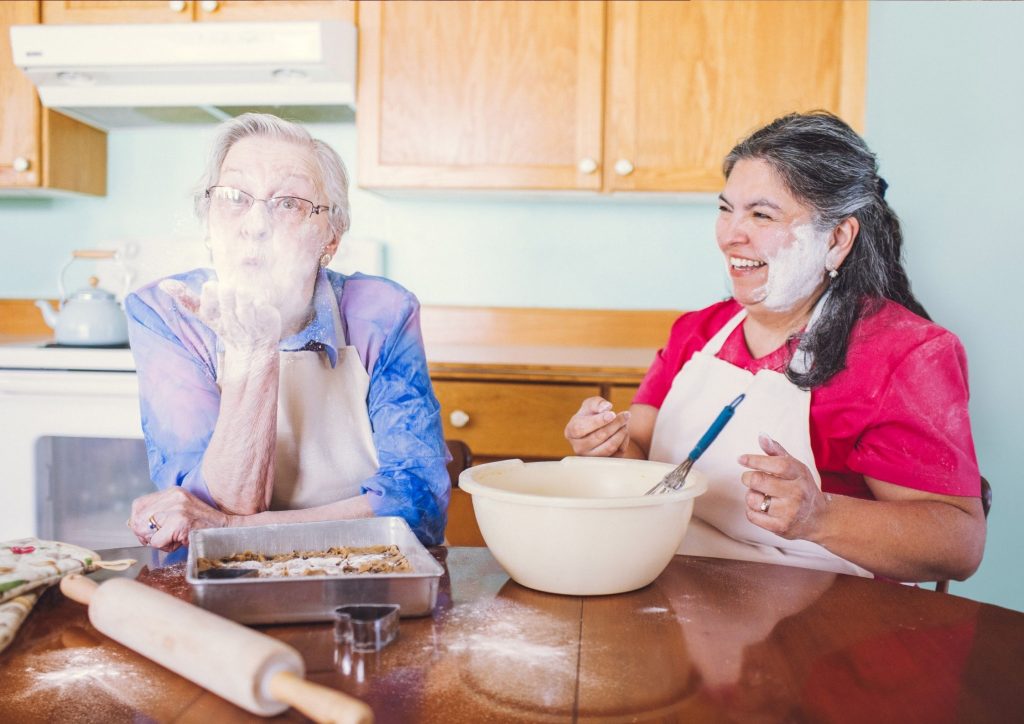 What Are the Types of Respite Care?
There are several types of respite care options available depending on each individual's own needs and preferences.
Caring family members and their loved ones can find respite care services that suit both parties.
In-Home Respite Care
Just like with in-home care, in-home respite care means that a qualified and professional respite carer will come directly to the home of the person requiring care.
In-home respite services can also be subsidised by the Australian Government with Home Care Package funds or the National Disability Support Scheme (NDIS). The hours funded will depend on what each individual's needs are and can include services such as:
Companionship Care

Aged Care

Disability Support

Personal Care

Meal Preparation

Light House-Keeping

Transportation
In-home respite care focuses on ensuring that each individual can continue living independently at home, and on their own terms, while they experience the same normality in their daily routine as they would with their caring family members.
Emergency Respite Care
A primary caregiver may need emergency respite care for their loved ones at times due to unforeseen circumstances such as illness or other personal emergencies. It's recommended that family carers make an emergency care plan, in case someone else needs to take over for them in an emergency.
If a primary caregiver isn't sick or injured but are needing a break from their caring role, planned respite is available through us.
Residential Respite Care
Residential respite care services involve a short stay in a care facility such as an aged care home or supported accommodation while the primary caregiver or family member has a break for a few days or longer. Organising residential respite care can be a bit challenging as access to the facility is dependent on whether beds will be available for the desired period of time.
Center-based Day Respite Care
Center-based day respite care is often in a day center or club which normally runs between 10 am-3 pm. This is a good way to break up a loved one's daily routine as it offers a range of activities and outings for the group, giving individuals the opportunity to socialise with each other during the day in a safe environment.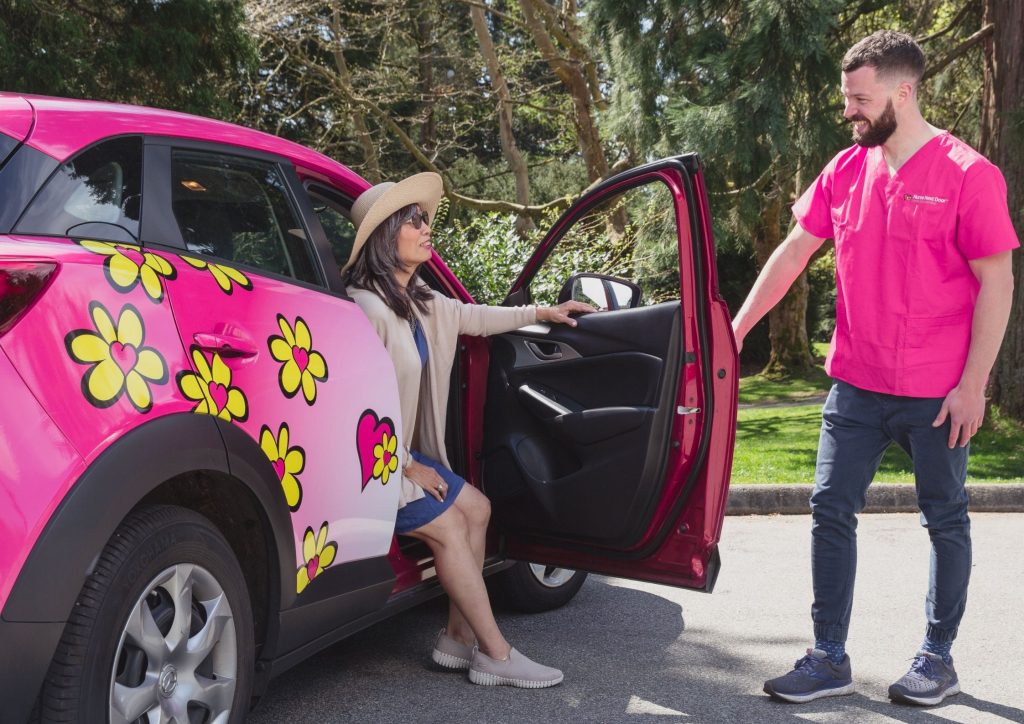 Benefits of Respite Care Services
While caring for loved ones is extremely rewarding many primary or family carers might hesitate to access respite care out of guilt. Respite care can yield a range of benefits for both primary carers and their loved ones.
"You shouldn't feel guilty about taking time for yourself. Every so often, everyone needs to give themselves a big ol' bear hug and treat themselves to some TLC" – Sean Covey
A Practical Solution
Over extended periods of time, caring duties can become quite overwhelming, and many family carers report a decline in their overall health, this is known as caregiver burnout. Respite care is designed as a practical solution for primary caregivers to be able to take time out to recharge and refresh, so they can work on improving their own physical and mental health for as long as they need to.
Care Services to Suit All Needs
Every individual's situation and caring needs will differ which is why respite care offers a range of differing respite care types that will offer specialised care services. When selecting the right type of respite care, a family carer needs to consider both the medical and non-medical needs of their loved one to ensure they receive the right quality care whether it's for a few hours or a few weeks.
Access Available to 24/7 Care
Respite care services are available 24/7 and can be extremely beneficial for family caregivers who might be experiencing a lack of sleep due to their overnight caring role. Similarly, if the primary family carer's personal circumstances change and they find that they don't have as much time as they used to, respite care offers around-the-clock care and ongoing support to cover any times of absence that may arise.
Filling the Voids
Instead of loved ones being left alone without their regular family caregiver, during the carer's absence a temporary caregiver can step into the role until the family carer is ready to return. This means that someone will always be available to administer care on every level that is required. This way, the person being cared for doesn't miss out on the care they need, while the primary or family carer also gets a well-earned break.
Giving Families Peace of Mind
While it might be difficult for a primary family carer to let their loved one go temporarily in order to recharge, it is important that family caregivers also practice self-care. As a carer, family members have their own health needs that they need to consider which is why respite care with an approved provider is designed to give family carers peace of mind knowing their loved ones will continue to experience quality care.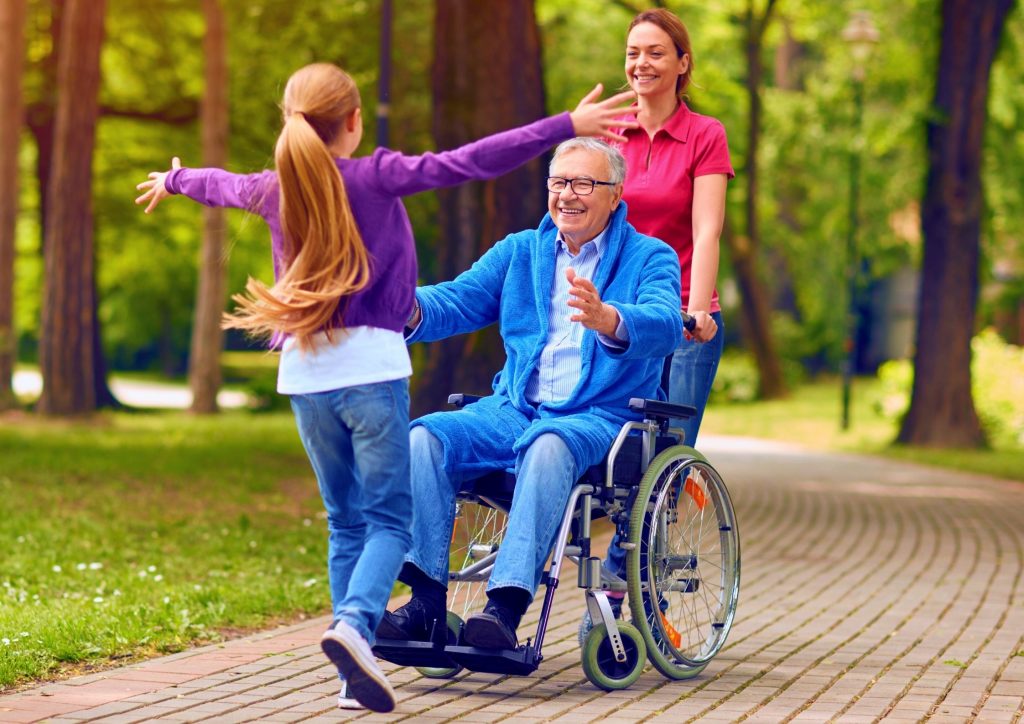 It takes a lot of energy to care for someone you love, but sometimes family carers might need to take a temporary break. Caregiver Respite Care Programs offer temporary relief, so primary or family caregivers can have a chance to recharge when they need to while their loved one continues to receive quality care. Whether it's a day or a few weeks, you can find Respite Care Services at Nurse Next Door Home Care Serivces.
At Nurse Next Door, we are celebrating ageing and are passionate about Making Lives Better.
or contact us today on 1300 600 247 to discuss how Nurse Next Door can help you keep doing what you love.