Australia's Most Accessible Holiday Destinations
"I haven't been everywhere, but it's on my list."
Susan Sontag
Here are Australia's most accessible holiday destinations you and your carer can visit:
Caring is a round-the-clock responsibility that runs 365 days a year.
Home care visits are a vital part of the day for millions of people with disabilities, the aging population and their families. Basic care is important for improving quality of life, but Making Lives Better can go beyond fundamental care. Sometimes seeking a little adventure is all you need to brighten up the day!
While many leisure options are available Australia-wide, sometimes it can be hard to find those little gems that offer accessible tourism to the elderly and people with disabilities.
Inclusive tourism and accessible adventures are possible and there are plenty of experiences you can find across the country.
Whether it's an accessible attraction or accessible activity, we've searched for the best holiday destinations available to people of all ages, levels and mobilities.
Click below to expand


---
To find a list of accessible activities, attractions and inclusive tourism in your area, select your state below:
---
If you need some inspiration for your next holiday destination, these accessible attractions and activities can be added to your bucket list!
Accessible Beaches
Australia is renowned for its amazing beaches and there's no better feeling than a relaxing visit to one of our many popular coastlines boasting beautiful sites. When it comes to beach accessibility, however, everyone's needs and wants will be different especially when you are faced with a disability. Simply crossing the sand can be a challenge.
The Australian Government made it a priority to make many of our well-loved beaches accessible to everyone in the country through their Accessible Beaches Campaign. There are now plenty of opportunities to visit the shoreline, soak in the sun and marvel at the beautiful sunsets mother nature has to offer through accessible beach mats, accessible bathrooms, beach wheelchair hire and mobility equipment hire available Australia-wide.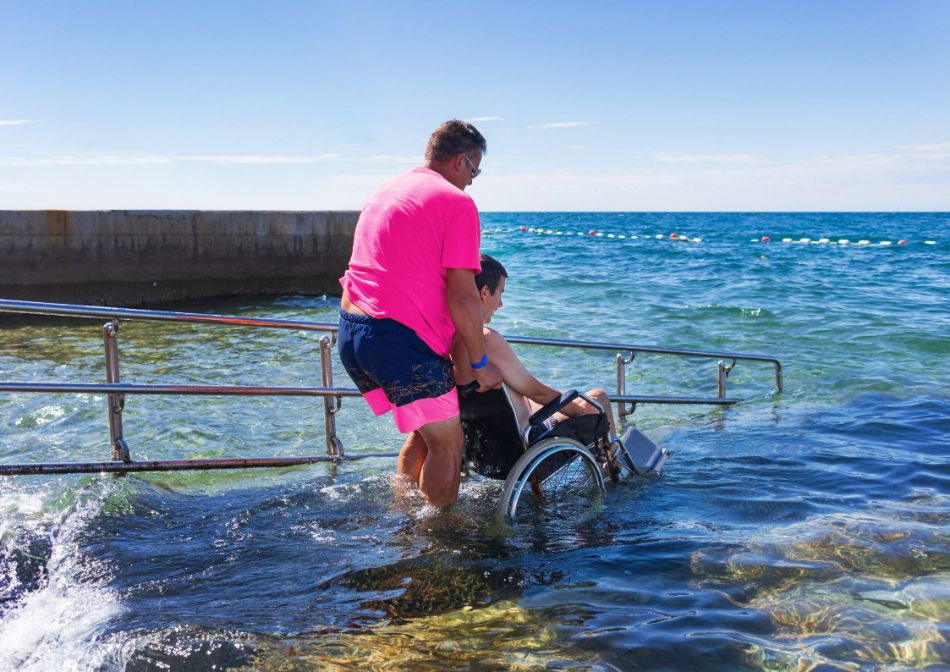 Adaptive Diving
Diving for people with disabilities is now a possibility! Adaptive Scuba Diving is a growing accessible attraction in Northern parts of Australia, including the Gold Coast, and an exhilarating experience allowing people of all abilities to connect with some of the greatest natural wonders of the marine world. If scuba diving feels a little overwhelming, several programs for adaptive snorkelling are available to people with impaired mobility.
Adaptive Diving is an inspiring experience for the adaptive diver, the instructor, and the dive buddy. The weightlessness of being underwater can reduce the physical restrictions an adaptive person feels on land, giving them a new sense of independence, and often becoming a very memorable and life-changing experience.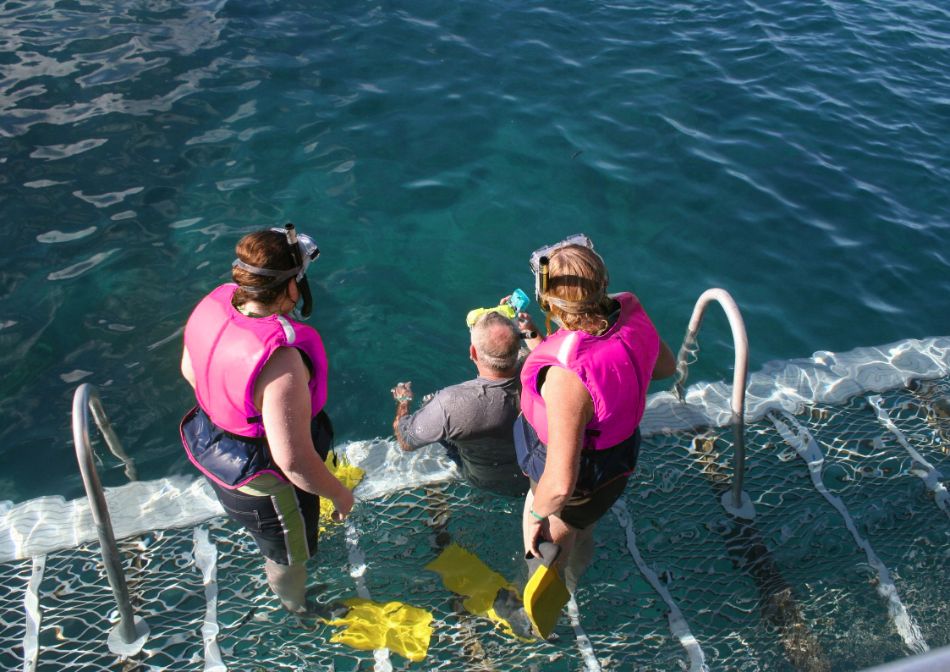 Accessible Trails
There is an idea that forest bathing and submerging yourself in nature is not only good for your physical self but also, your mental well-being. National parks and walking tracks in remote areas of Australia can appear intimidating for people with a disability, however, there are now boundless accessible trails all over the country.
Whether it's enjoying the beautiful waterfalls, forests and bushland or admiring the unique fauna Australia has to offer there are accessible hiking trails and walking tracks available for every type of traveller. Regardless of age and mobility, you and your loved ones can embark on a new adventure, breathe in that fresh air and take in the wonders of Australia's abundant remote areas.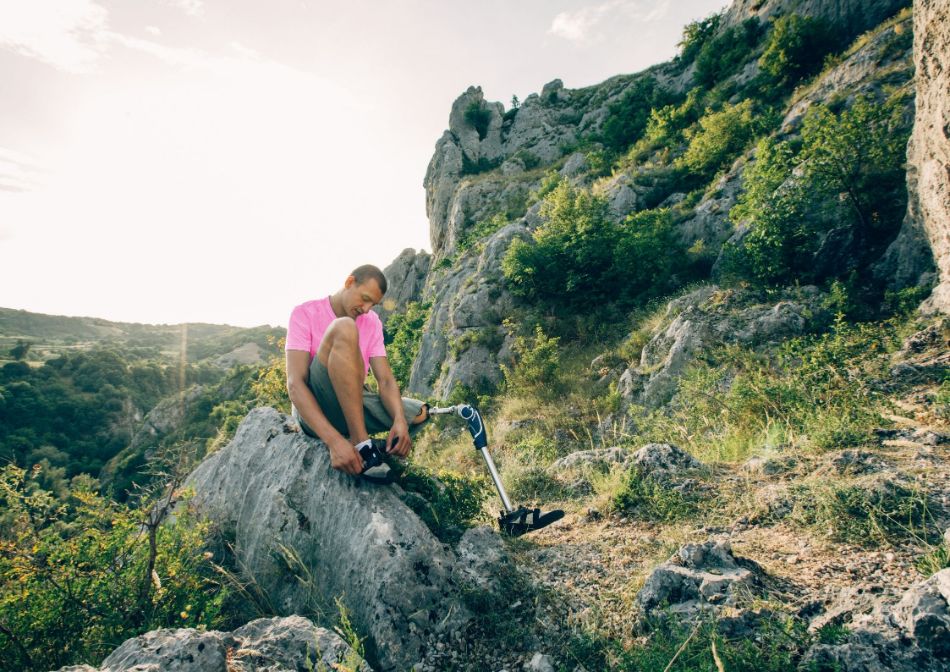 Inclusive Animal Encounters
For many of us, connecting with wildlife can have profound effects on our emotional and even spiritual well-being, especially if it's with your favourite animal! A person living with a disability however might feel a little bit deterred or limited by where they can go and what animals they can experience and encounter.
Many programs, sanctuaries and theme parks can accommodate adaptive encounters, and arewheelchair accessible. Whether it's going for a horse ride, swimming with dolphins or simply having easy access when visiting a wildlife sanctuary, each state in Australia has taken into account the need for accessible travel, providing wheelchair access, accessible attractions, and accessibility information to enhance experiences.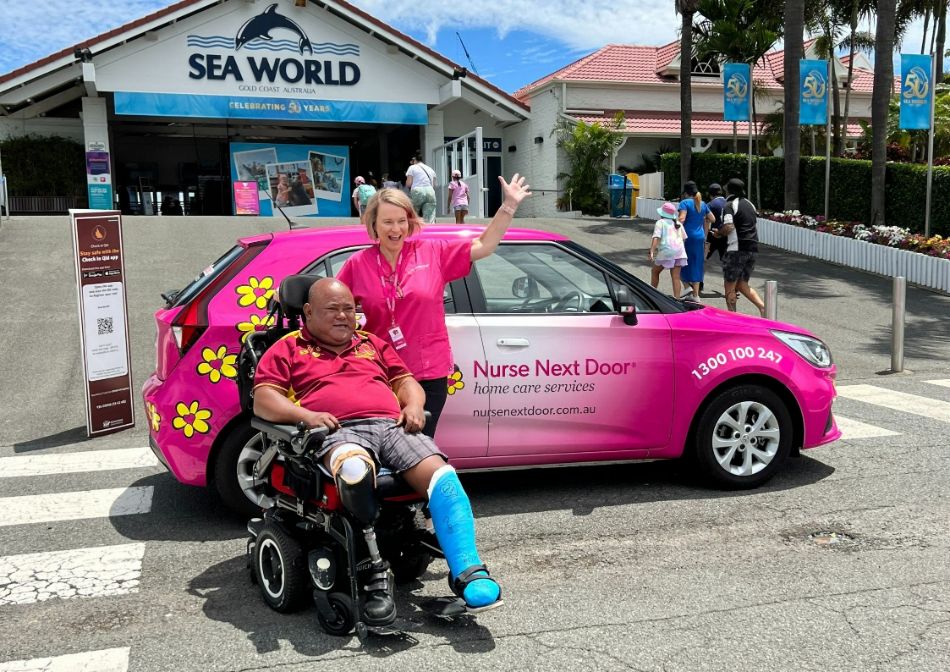 Adaptive Mountain Biking
There is a rebellious streak in all of us despite our age and abilities. In 2019 charity organisation Break the Boundary launched Australia's first adaptive mountain biking and walking trail hub. Their mission; is to empower people with physical disabilities to go beyond flat surfaces, out of their comfort zone, and into off-road areas around Australia which they thought were inaccessible.
"The adaptive trail hub is a gateway to the outdoors – it's the stepping stone from flat concrete surfaces and the everyday limitations of mobility aids, into nature and all its ruggedness." exclaims founder Andrew Liddawi. Now anyone can experience the thrills and joy of being off-road in Australia through Adaptive Mountain Biking.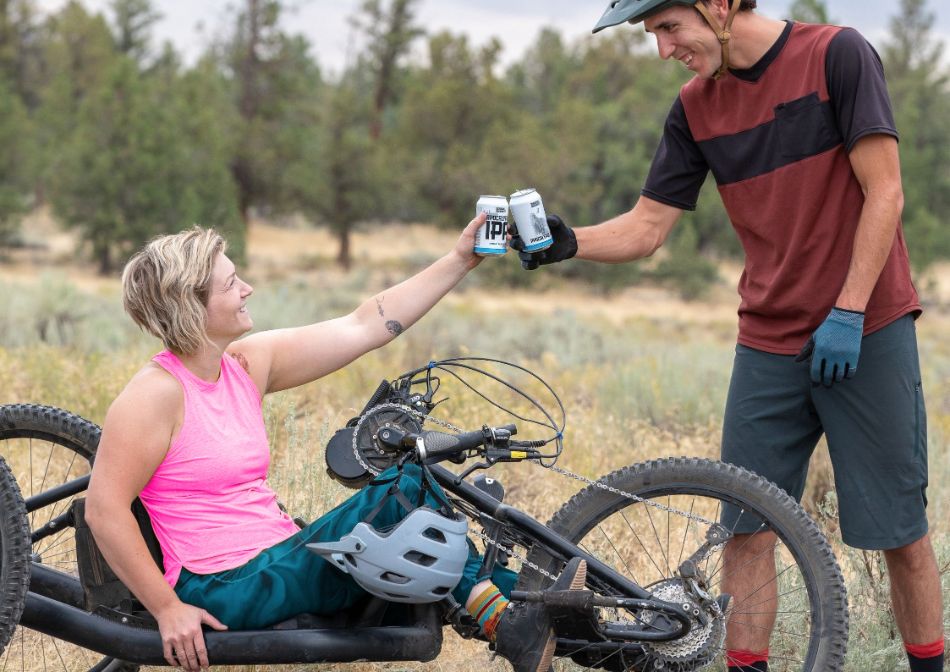 Accessible Landmarks
Most of us are familiar with iconic locations like Uluru, the Great Barrier Reef, and Wilsons Promontory National Park but, we never think about putting these on our travel radar for our loved ones who are elderly or living with a disability.
When it comes to accessible tourism, adding experiences around some of Australia's most iconic landmarks to your bucket list is essential. Whether it's a visit to Australia's red centre or coral reefs, there are plenty of accessible travel opportunities across each state for all adaptive travellers and tourists to experience.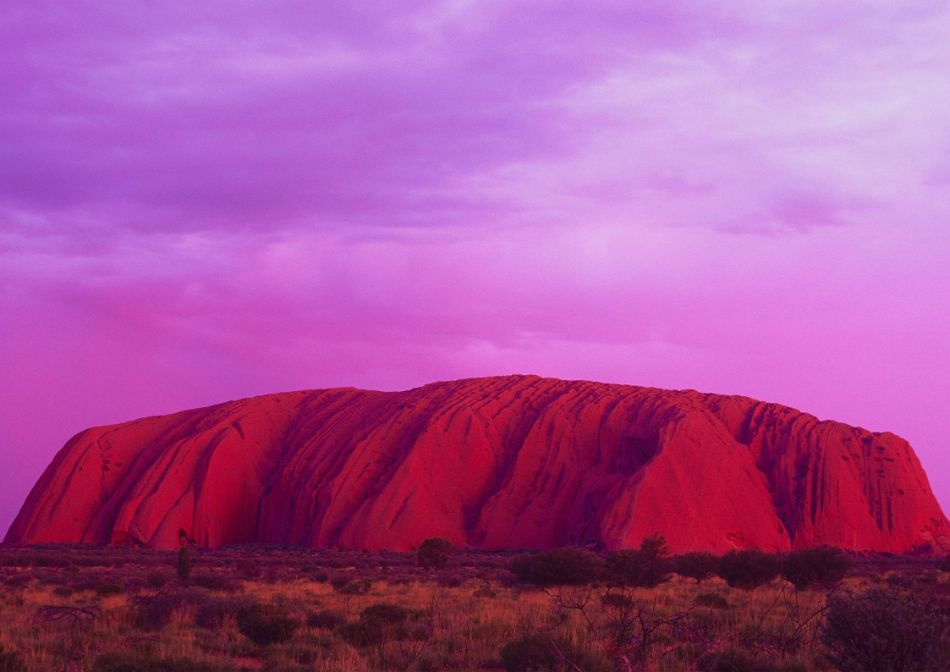 The world is our oyster despite our age and abilities; travel and adventure are a possibility. Happier Ageing and Making Lives Better are at the core of everything we do at Nurse Next Door. Life is filled with surprises and we want to continue to bring joy, excitement and memorable moments to all our past, present and future clients.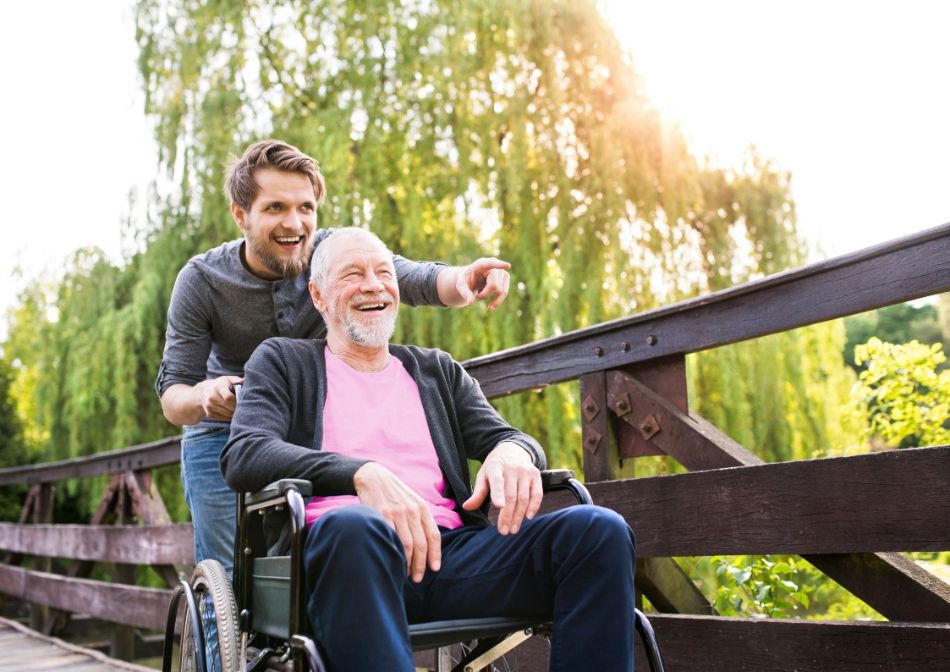 ---
VICTORIA
Accessible Beaches
Inclusive Animal Encounters
Accessible Trails
Accessible Landmarks
---
NEW SOUTH WALES
Accessible Beaches
Adaptive Diving
Inclusive Animal Encounters
Accessible Trails
Accessible Landmarks
---
QUEENSLAND
Accessible Beaches
Adaptive Diving
Inclusive Animal Encounters
Accessible Trails
Accessible Landmarks
---
SOUTH AUSTRALIA
Accessible Beaches
Inclusive Animal Encounters
Accessible Trails
Accessible Landmarks
---
WESTERN AUSTRALIA
If you're looking for something further out west, WA has plenty of hidden gems with beach matting or beach wheelchairs available:
Accessible Beaches
Inclusive Animal Encounters
Adaptive Mountain Biking
Accessible Trails
Accessible Landmarks
---
NORTHERN TERRITORY
Accessible Beaches
Inclusive Animal Encounters
Accessible Trails
Accessible Landmarks
---
AUSTRALIAN CAPITAL TERRITORY
Inclusive Animal Encounters
Accessible Trails
---
TASMANIA
Accessible Beaches
Inclusive Animal Encounters
Accessible Trails
Accessible Landmarks
---
If you have additonal accessable destinations or activites that you think should be added to our list, we would love to hear from you.
At Nurse Next Door, we are celebrating ageing and are passionate about Making Lives Better.
or contact us toaty on 1300 600 247 to discuss how Nurse Next Door can help you keep doing what you love.