The Benefits of Disability Day Programs
"Inclusion elevates all." – Elaine Hill
For every six Australians, 1 is living with some form of disability. Research shows that people with a disability continue to experience low perceived social support, loneliness, and social isolation at higher rates than people living without disabilities, but this doesn't have to be the case.
We love to support people, and many of our home care clients are encouraged to participate within their local community because we believe that to help improve the health and well-being of people living with a disability, it is imperative that society continues to promote inclusivity, whether that is in the workplace, at events, social gatherings and more. One way to do this is to participate in a disability day program.
Whether someone is experiencing a physical disability or intellectual disability, there are plenty of centre-based support services and disability day programs available in Australia that provide quality services and day programs to promote participation and engagement. Sometimes seeking a little adventure is all you need to brighten up the day!
The top benefits of participating in disability day programs include:
Improving Positive Communication
Encouraging Community Participation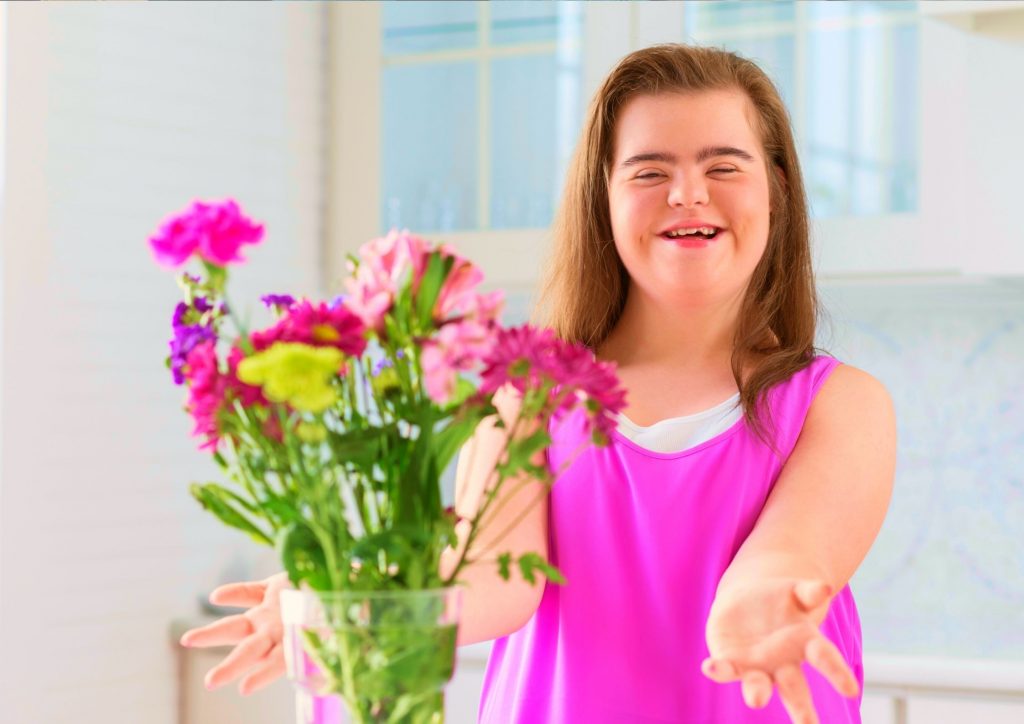 Learning New Skills
Regardless of age or ability, everyone can benefit from learning a new skill. Whether it is for creative expression or simply the overall enjoyment of self-growth.
Learning new skills based on personal interest, for example, art or music can help build higher self-esteem and overall self-confidence.
Some types of programs disability day centres can offer to include:
Art & Music Therapy
Art and music therapy programs provide an avenue to explore feelings, reconcile emotional conflicts, foster self-awareness, improve reality orientation, and reduce anxiety. Art therapy inspires creativity and can be used to encourage people of all ages and abilities to think creatively.
Music therapy has also proven to be a successful intervention for people with disabilities, helping both motor and mental coordination. It can help increase fine and gross motor coordination, control, muscle strength, and a range of motion. Cardiopulmonary, and respiratory functioning, and improved oral-motor skills can also be achieved if these activities are undertaken regularly.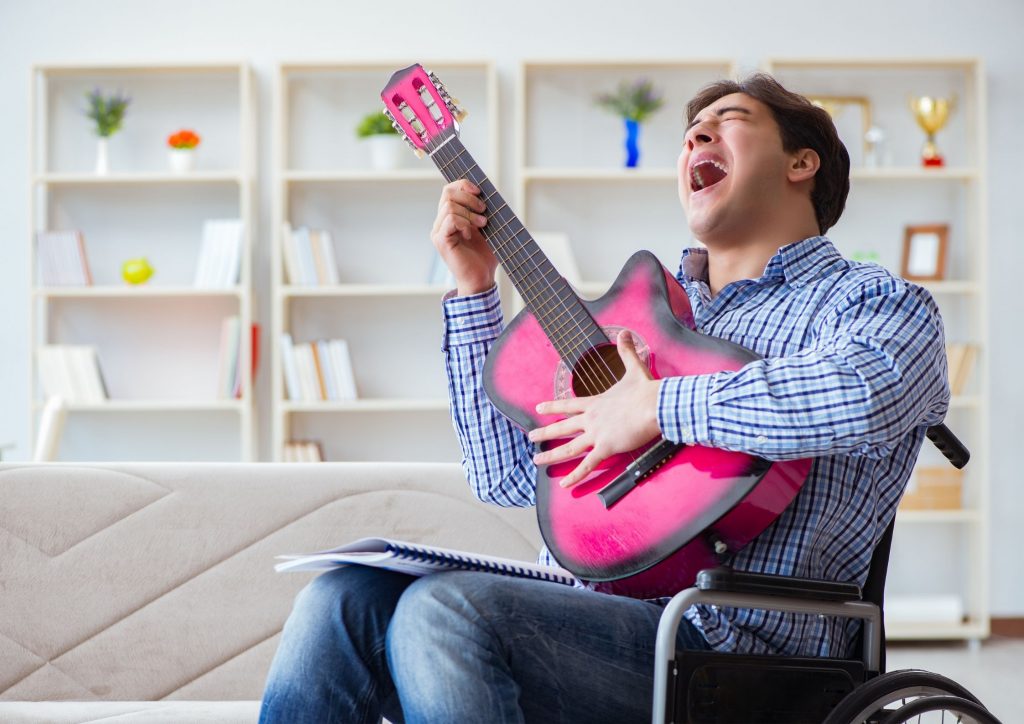 Numeracy and Literacy Programs
In general, literacy and numeracy skills lays the foundations for workforce participation, productivity and the broader economy which is why these are accessible to people living with disabilities through day programs. Developing literacy and numeracy skills can also impact social and health outcomes making it an essential skill for anyone regardless of their age or ability.
Literacy skills can help improve effective communication through reading, writing, speaking and listening. Numeracy skills can help us manage the mathematical demands across various situations in life, for example, handling money. Regardless of someone's ability, having access to quality numeracy and literacy programs will give them the confidence and opportunity to make more independent choices in day-to-day activities and open doors to new experiences such as getting a job.
Sensory Play
Sensory play in both adults and children, with intellectual or physical disabilities, can help build new nerve connections in the brain to encourage further development of motor skills, and encourage problem-solving while also inspiring creativity.
A lot of the time, sensory play is encouraged for everyone during their early developmental stages in life however for people living with some disabilities like autism, sensory play at any age can become an important part in helping them shape their understanding of the world. Many day programs have dedicated 'sensory rooms' to stimulate the physical and mental faculties, training them to understand their sensory needs and interactions with their environment.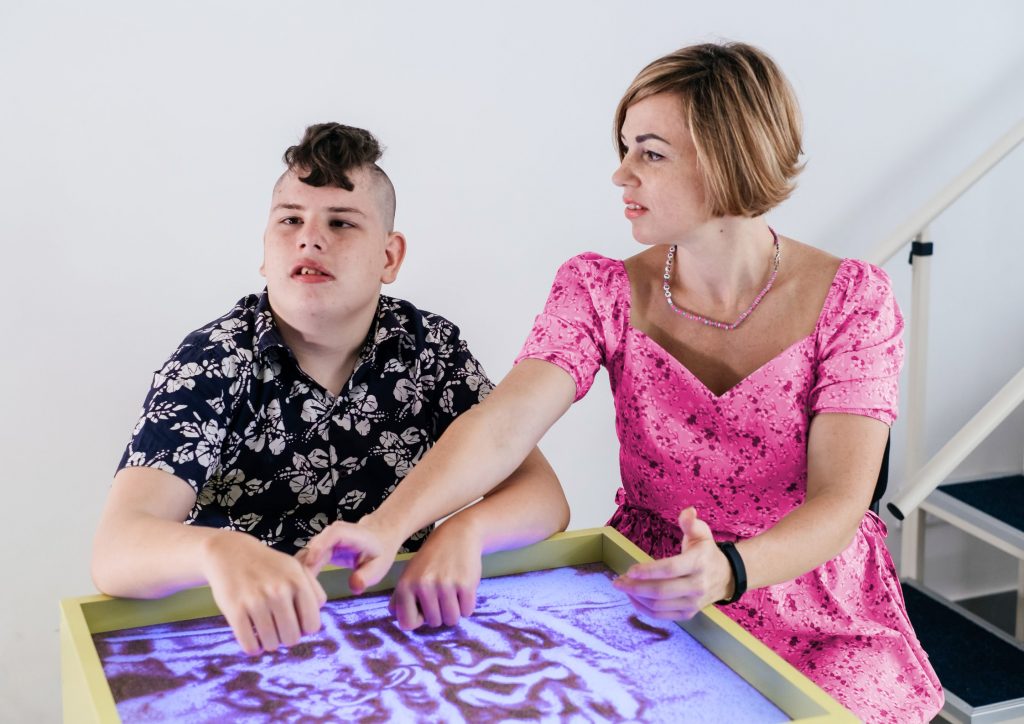 Improving Positive Communication
Regardless of someone's age or ability, having positive and effective communication skills helps people feel more confident in social settings when participating in the community.
Positive and effective communication can help people living with disabilities feel more confident in social interactions while also helping them build trust and stronger relationships in social settings.
Disability day programs and disability day centres can offer a range of activities to help promote positive and effective communication including:
Board Games
Board games are a simple way of cultivating communication and healthy competition while also bringing fun and enjoyment. Board games can help increase brain function, reduce stress, promote laughter, and is a healthy form of dopamine release.
Interactive board games, especially, encourage players to communicate effectively, as they promote collaboration, communication, and teamwork. In addition, board games specific to learning can help further develop literacy and numeracy skills that, in turn, promote confidence and independence.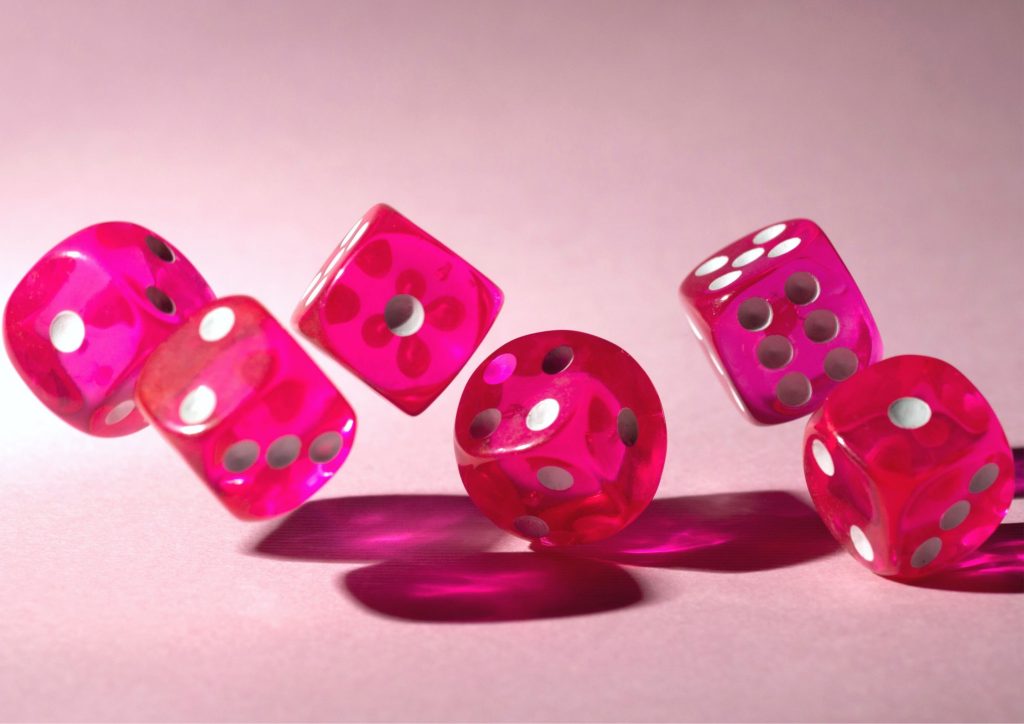 Community Access Programs
Attending community programs provides a great opportunity for people with disabilities to practice their social and life skills in a real-world setting. Numerous disability day programs provide community access programs for people to attend, giving individuals a range of opportunities to socialise and interact with people in different age groups while finding the confidence to build their social circles through their personal style of positive communication.
Social Activities
Similarly to community access programs, there are also disability day centres that have their own 'hubs' and promote socialisation in a smaller setting to cater for those who might want to socialise in a more mellow setting. This is because people living with physical or intellectual disabilities will all have different interests and levels of social interactions that make them feel comfortable enough to safely communicate and create their social circles.
Social interactions of any form can help people with disabilities further their positive and effective communication by learning empathy, practising eye contact, developing listening skills and their overall communication style.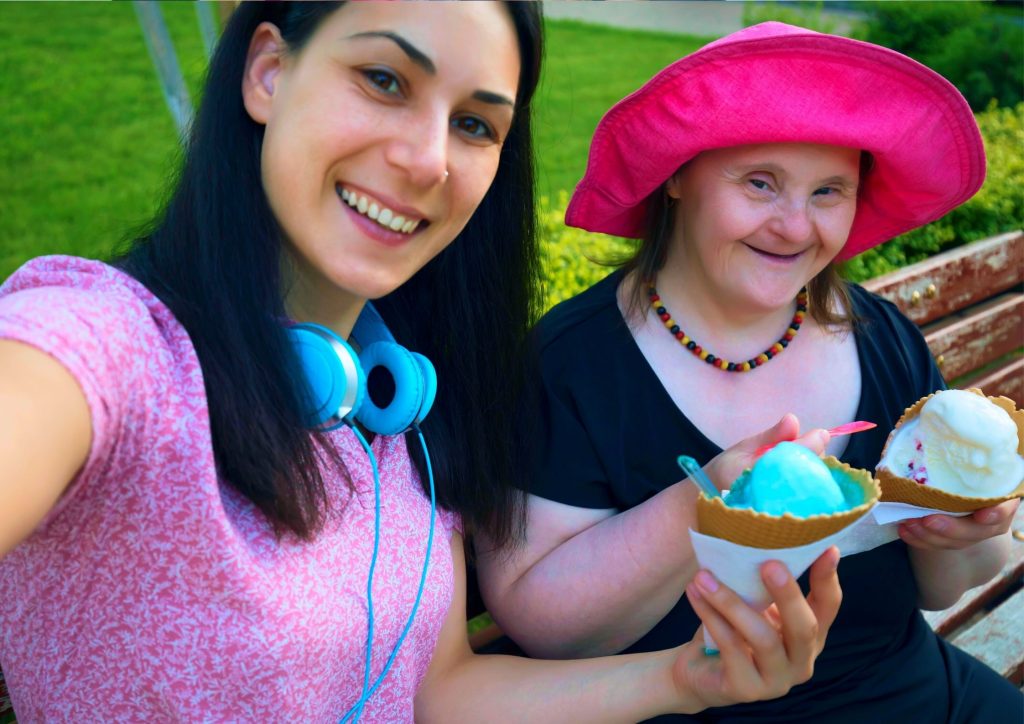 Encouraging Community Participation
Group community participation can assist people to explore and participate in community-based activities that they enjoy and, help to develop, build and maintain friendships.
Community participation and socialisation are important to the well-being of anyone regardless of their age or ability.
Disability day programs, really want to encourage people living with a disability to be part of the wider community through a range of everyday activities to help them be, confidently, a part of society through:
Group Trips
Barrier-free group trips are an excellent opportunity for people with disabilities to head out, stay active and be part of their greater community in a safe and supportive environment. Making new relationships with like-minded people, and staying connected gives people with disabilities the confidence to be involved in the community while having the support of their peers.
Disability day programs ensure that group trips also give each individual the opportunity to safely step out of their comfort zones, and take a break from their daily routine, while encouraging communication. This also helps each person grow their self-confidence to connect and build relationships with others outside of their current circles.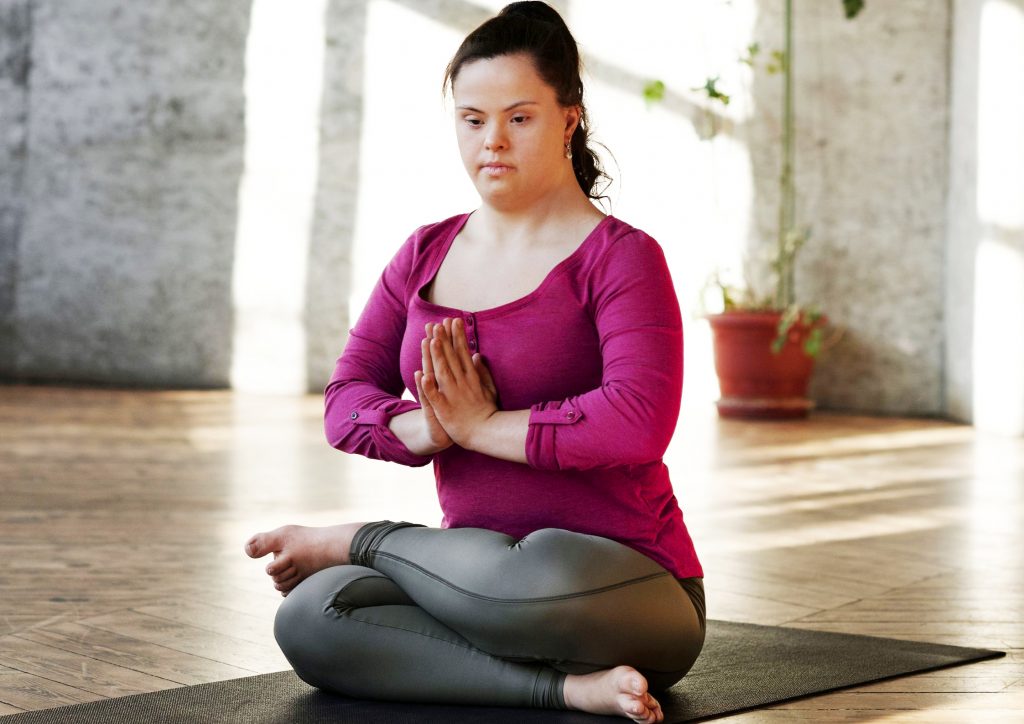 Fitness Classes
Many disability day programs will have centres, or partnerships with local gyms, to help give individuals routine workouts suitable for their abilities and interests. Similarly, other day programs can offer indoor and outdoor physical activities while having fun and making new friends.
Physical movement is vital to improve and maintain physical health and overall psychological well-being, while also releasing endorphins and improving mood. Group fitness classes with like-minded people also encourage socialisation, healthy competition and communication. It also gives a person living with a disability the chance to learn more about their bodies, strengths and potential capabilities while promoting personal growth.
Outdoor Activities
To encourage community participation, day programs offer an array of outdoor activities to promote active engagement, socialisation and offer new experiences. These activities can be done individually, with the help of a support worker or caregiver, or in larger groups. Available activities can include outdoor fitness classes, picnics, attending sporting games or markets, visits to the zoo or forest, and even horse riding.
The purpose of spending time outdoors is to help promote inclusivity with the wider community because people living with disabilities can have the same experiences as everyone else. Outdoor activities are a great source of Vitamin D, and also can encourage sensory play, improve social skills, building relationships and communication.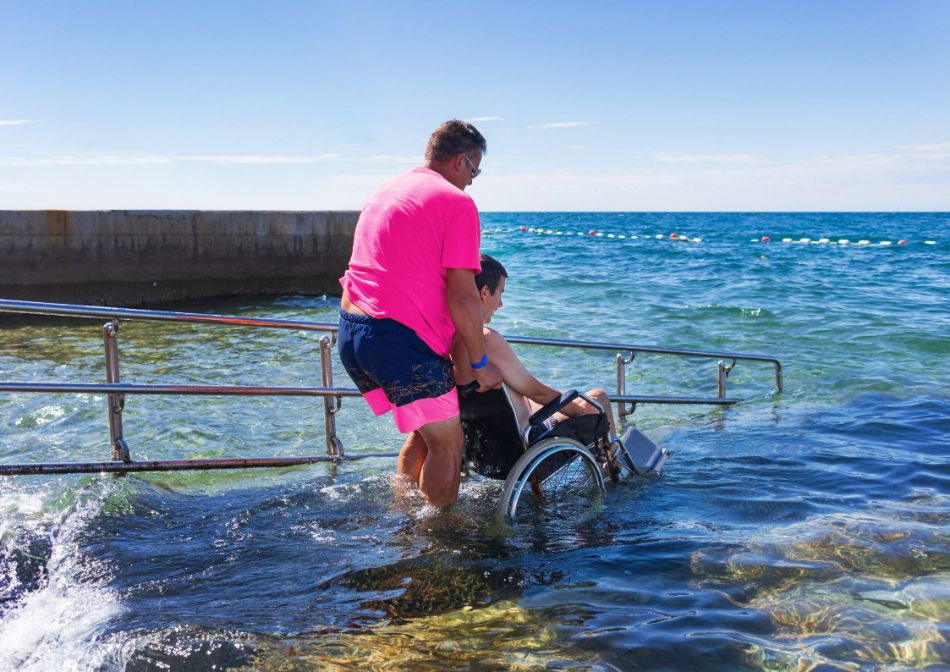 Promoting Independence
We all yearn to be independent, have the opportunity to make our own choices, and use our own voices. Disability day programs focus heavily on supporting this independence.
To promote independence for people with disabilities means to support an individual to reach their full potential, and encourage them to do as much as they can for themselves.
Several ways disability day programs and disability day centres can commonly promote independence include:
Learning how to Catch Public Transport
Having the ability to go where you want, and when you want, confidently is a really good place to start promoting independence for people living with disabilities by helping build this essential life skill. Learning how to catch public transport also teaches each individual, regardless of their age or ability, the skill to better adapt to changing environments within their local communities.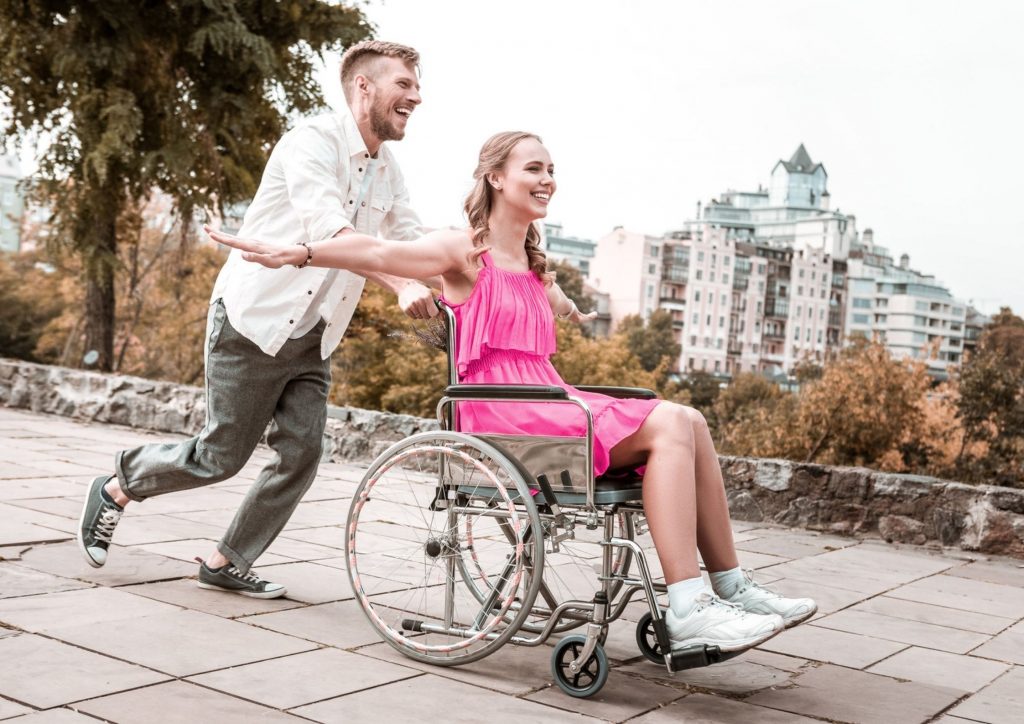 Supported Independent Living
Many providers that support disability day programs also support independent living by offering accommodation for people with disabilities in turn providing individuals with more choice and control in their day-to-day lives.
By moving into their own space people living with disabilities can make more choices on how they want to receive home care including personal care, overnight support, nursing care and anything else that will improve their quality of life.
Home Economics
Having home economic skills such as cooking, gardening and baking, gives people living with disability the chance to get involved in day-to-day activities and learn new life skills. Disability day programs provide the right environment to learn these skills in a safe and supportive manner.
Learning how to get involved in general activities around the home can also help individuals build stronger bonds with their caregivers and support workers as they can share these experiences together and give purpose to each day.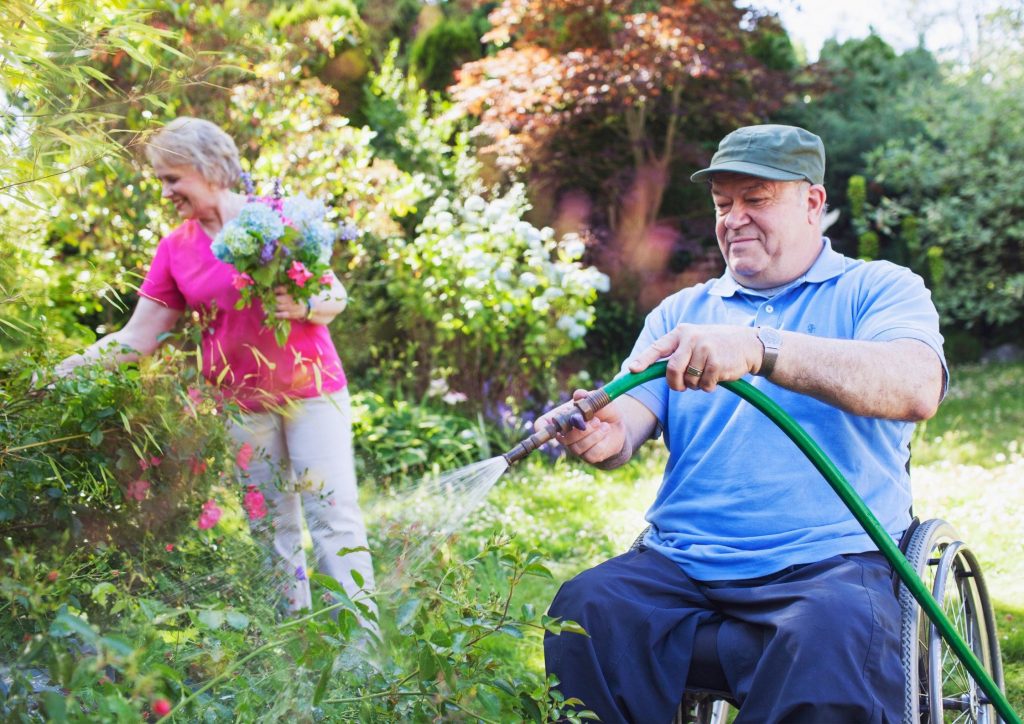 Home care and disability day programs are the perfect match to ensure that each individual not only gets the care that they need but also become confident, independent and a part of their wider local community. At Nurse Next Door, our unique home care model of care focuses on five pillars:
Choice

Purpose

Autonomy

Belonging

Respect
We believe that each person has the right to live a life filled with possibilities and the benefits of partaking in the day program are endless!
At Nurse Next Door, we are celebrating ageing and are passionate about Making Lives Better™.

or contact us today on 1300 600 247 to discuss how Nurse Next Door can help you keep doing what you love.