Do You Need Short term Or Respite Care For A Loved One?
How to ensure your loved one is cared for when you need a break
"You shouldn't feel guilty about taking time for yourself. Every so often, everyone needs to give themselves a big ol' bear hug and treat themselves to some TLC" – Sean Covey
We get lots of calls in the lead up to the holiday period asking if short term care or respite care is available so family carers can take a quick break and recharge.
It takes a lot of time and energy to care for someone you love and it's an incredibly rewarding role. However, at the same time, it can be emotionally draining and exhausting. Caregiver burnout among family carers is extraordinarily common. Research suggests family and unpaid carers are twice as likely to experience stress and/or burnout as paid carers. 
But what happens to your loved one? And what is the difference between respite care and short term care? What best suits your needs?
Respite Care
If you and your family have made a conscious decision to provide ongoing home care for a loved one, respite care should be an important part of your care plan.
All the same services available to long-term client are available to those seeking respite care. No matter whether you need a caregiver to simply pop in for a few hours perhaps three times a week just to ensure your loved one is safe and happy, or whether you need a live-in nurse to administer medical care around-the-clock 24/7.
While some people use respite care on an ad-hoc basis: to fill in whilst on holidays or perhaps when unexpected travel comes up, it can also be a good idea to develop a care plan that incorporates regular respite care and gives you short regular breaks with the knowledge that your care plan is never interrupted and your loved one is looked after by trusted, qualified professionals in their own home, or in any setting, whether that's for a couple of hours, an entire day, overnight, or even longer-term. Do you need a regular night out each week, or just 24 hours away?
Once you've decided on how much time you need to recharge, the process to organise respite services is exactly the same as accessing any home care services. A Care Designer will work with you, your family and of course the person you are caring for to ensure your respite care plan considers and reflects every aspect of the care you may have been providing. It is easy to sometimes overlook the little extra things you're doing day in and day out whilst providing care. The Care Designer will take care of those little details, the ones in which the love lies, and ensure your loved one doesn't miss out on any aspect of care – both emotional and physical – while you're taking a well-earned break.
By stepping out of your everyday routine and taking time to relax, re-energise and refresh, you'll enhance your own well-being as well as strengthening your relationship with the person you're caring for. And this can make all the difference in the world.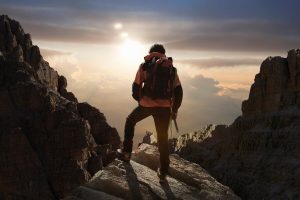 Short Term Care
Very similar to respite care, short term care differs only in that it is used by those families for whom the need for care comes up unexpectedly – often when a loved one is undergoing rehabilitation or transitioning from hospital to home after an unexpected health crisis. At such a time, short term care is provided for a specific period of time, until the person in care is up and about again.
The other common scenario for short term care is one we see more often, with those families who don't even realise they're already providing informal care. That is, whilst no one has mentioned home care or created a plan for care, someone from the family drops in on a regular basis, makes sure the fridge is well-stocked, perhaps runs errands or takes the loved one to the shops, doctor or other appointments and generally just keep tabs on then, often for their own peace of mind.
Sound like you? And now you're planning a holiday and whilst you've never worried in the past, you're not sure if your loved one will be able to keep themselves safe and healthy without a little extra support this time?
Like respite care, short term care can be provided for a few hours, a few days or a few weeks and can cover any aspect of care needed. And, like all care plans, you will be appointed a Care Designer to ensure the short term care plan considers all the needs of your loved one.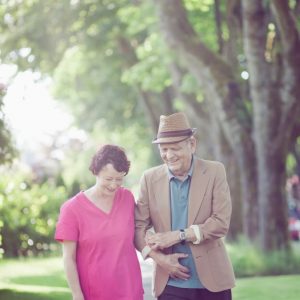 It's important that you give yourself both time and permission to rest and catch your breath. With the summer holidays just around the corner now is the best time to start thinking about whether you need short term or respite care for your loved one.
Learn more about how

Nurse Next Door

can support you when you care for Mum or Dad in their own home. Check out our

services or call us today on 1300 600 247  to book a FREE caring consult

.