Ageing Creatively
"The longer I live, the more beautiful life becomes"

Frank Lloyd Wright
There are many theories that look at the impact creativity has on positive ageing but what is clear is that the arts, whether it be music, dance, painting, writing or any other form of creative expression, are incredibly important in providing opportunities for older people to capture and share memories and knowledge and to communicate this information, to express their ideas to those around them and through this, to stay connected with the world around them.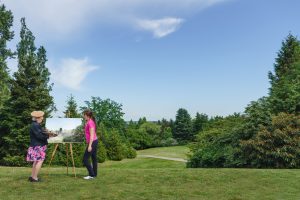 Creativity inspires and encourages collaboration. It is discussion, exploration, invention, it challenges ideas and pushes boundaries. Even in situations where the memory is declining, creatively enables expression and aged care experts  the world over continue to explore ways to incorporate creativity into the daily lives of the older people they care for.
Royden Ainsworth, an 80-year old jazz musician featured in Feros Care's Fearless series believes it's his music that has kept him going. Whether it's sharing his experience with his younger band members or challenging his own ability through improvisation, he says he'll "still have this [saxophone] around my neck when I'm ninety, so there's no end to this".
At the age of 85 artist John Olsen was commissioned to paint his largest mural since the Sydney Opera House. Captured in a documentary: "The King Sun" John's friends and family recognise his age has limited his mobility but talk of the light and energy that came through when John was working. John says "Old age is such a wilful thing. A crooked back upon a stick. And how shall I live my life? The soul must sing, and louder sing"
Dr Marc Agronin a board-certified adult and geriatric psychiatrist in his 2017 talk on "The Positive Effects of Ageing" discusses the fact that the changes in the brain experienced during ageing are actually conducive to creativity.
As we age, our brain changes and certain parts "mesh together" or combine. This allows us to use our brain in brand new ways, engaging multiple areas in ways we never could before. Indeed, Dr. Agronin says, for those who believe they don't have a creative bone in their body, the news is good – "creativity blossoms" in later life.
As well as cognitive benefits, creative hobbies and communities allow people to connect and reconnect with the world around them. Isolation and loneliness are two very real issues experienced in ageing as people withdraw from their communities. Anecdotal evidence among the home care community shows that creativity gives people the opportunity to flourish – to laugh, to sing, to dance and to share experiences with the people around them.
For Dominic Campbell, Artistic Director of Creative Ageing International creativity is an opportunity to "change the imagery" of the world around us. Trying new ways of doing something gives us the courage to think about how we will age. He believes the arts are "really good" at getting people to think about ageing, facing or expressing fears they may have and preparing and planning for how they will age.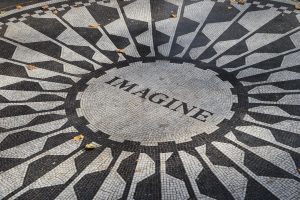 Nurse Next Door Home Care Services makes it possible for you to keep living the life you love, in your own home, at any age.

Call 1300 600 247 today to learn more about our home care services and get started with an obligation-free consult.