The Power Of Gratitude
"Enjoy the little things, for one day you may look back and realise they were the big things." Robert Brault
As we begin the start of a new year and reflect on another year passed, a life well lived is one we all hope to look back on. It's also safe to say most of us, particularly those of us in need of care, whether at home or elsewhere, strive to be positive and to be grateful for all that we have.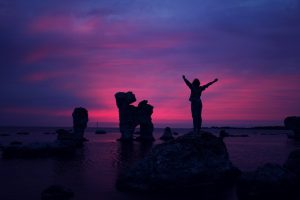 As we age, and face choices around our needs for home care and assistance, there will be times that are very stressful for ourselves and our families. During difficult times we all need coping strategies and the power of gratitude has been shown to have positive benefits in helping us to deal with adversity.
In studying gratitude and positivity, Robert Emmons found that learning and practicing the art of gratitude will not only help dealing with life's disappointments, it is essential.  When disaster strikes, gratitude provides a perspective from which we can view life in its entirety and not be overwhelmed by temporary circumstances.
Don't get me wrong. We are not suggesting that gratitude will come easily or naturally in a crisis, however we need to recognise that how we think about a situation becomes how we feel about a situation and that how we think about a situation is a choice.  Given the positive benefits of practicing gratitude, it would seem a good choice and worth the effort to try and apply this to our thinking. This also highlights the power of possibility that we have to turn a challenge or obstacle into an opportunity.
"In the face of demoralization, gratitude has the power to energize. In the face of brokenness, gratitude has the power to heal. In the face of despair, gratitude has the power to bring hope. In other words, gratitude can help us cope with hard times."  Robert Emmons
Gratitude and positivity are considered 'higher order' thinking, that is, they're not the same as the basic emotions of happiness or sadness, fear or anger. There are several systems at work in the brain when gratitude is involved but the main benefit is the dopamine that floods our brains, giving us a natural high, which means it's important to practise gratitude and positivity at every chance.
So as you look forward to a new year, perhaps filled with resolutions for change, or just simply readying yourself for whatever life brings your way, here are our five top tips for practising gratitude and positivity:
1. Stay connected to friends, family and community as this will provide you with more opportunities to share the good times, and the bad. Having a good laugh, or a shoulder to cry on, can be extremely therapeutic and as the saying goes: 'a problem shared is a problem halved'.
2. Practice Gratitude by taking the time to notice and reflect upon the things we are thankful for. Read about the science behind  gratitude and how it can rewire your brain and body. Watch Oprah Winfrey talk about her gratitude journal.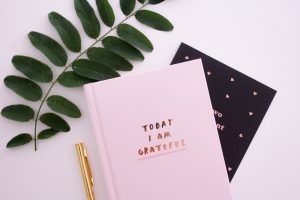 3. Recognise, understand and manage your own emotions. This is referred to as emotional intelligence. A study of the relationship between positive ageing and emotional intelligence found higher levels  of emotional intelligence were linked to greater satisfaction with life. Take the time to know yourself and what you love to do. Perhaps it's as simple as spending quality time with friends and family? Or maybe you get enjoyment Jumping out of planes? Take the time to know what brings joy to your life, and find a way to keep doing it.
4. Keep your mind sharp and be alert. Notice the everyday things that make the day brighter. We tend to celebrate the big moments and forget that just a catch up with a loved one or reading a good book can be an extremely positive experience. Staying alert to everything around you allows you to practice gratitude for all the moments, big and small, that give you satisfaction.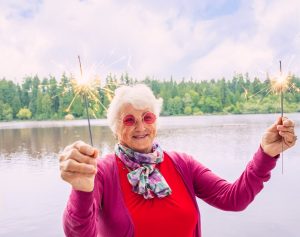 5.Look for ways to maintain your independence. Studies have shown that you will  feel a greater sense of accomplishment and satisfaction if you are able to be involved in the decisions that impact your life. Consider the choices available to you each day and talk with your friends, family, doctors and carers about the decisions that are impacting your life.
The best news of all? Neuroscientists have suggested that as we age we often find it easier to have a positive outlook on life, experiencing greater emotional positivity as they age and becoming less reactive to negative situations. In fact, research shows that the area of the brain involved in emotional attention and memory actually changes towards greater emotional positivity in ageing, which is very good news indeed.
Remember life starts now. You've got time to do the things you love, to catch up with the people you miss and to take up new hobbies and visit new places. Remain engaged with the community of friends and family you have worked hard over the years to build. Share ideas and thoughts through both conversation and creativity, stay physically well and keep your mind sharp.
There's lots to look forward to.
Nurse Next Door's Happier Ageing approach helps you maintain your independence, remaining at home and within your own community, empowering you to keep living your life to its fullest. To learn more, visit our website or call us on 1300 600 247.