Top Tips For Caring For A Loved One
How To Navigate Caring For A Loved One At Home
If you care for a loved one, whether it be a spouse, child, parent or grandparent, chances are you didn't expect to be in this position. For many family carers, the role probably arrived unexpectedly and felt a bit like bringing a knife to a gunfight.
It's not uncommon for carers to initially feel trepidation to care for their loved one. It can be terrifying to suddenly be responsible for those who used to be responsible for you, and to make decisions for the people who taught you how to use a spoon or catch a ball.
When you care for a loved one, you are responsible for:
Maintaining the quality of their life 

Educating yourself about their symptoms, treatments, and the progression of the disease

Keeping track of appointments with doctors, medication, schedules, diet and exercise

Offering constant love and support
That's a lot of pressure placed on your shoulders, and it's no wonder that juggling all of these responsibilities can put you at an increased risk for significant health problems, such as depression, high levels of stress, and burn-out.
Constantly attending to another's needs without proper support can make attending to your own needs and life a seemingly impossible task.
All carers have to learn the age-old lesson that you can't pour from an empty cup. In other words, you have to learn how to be your own caregiver in order to be a better carer for your loved ones.
You don't have to be a medical expert, superhero or saint to be a good carer. With the right help and support, you can provide loving and effective care without losing yourself in the process – this makes caregiving a rewarding instead of a burdening experience for you and your loved one.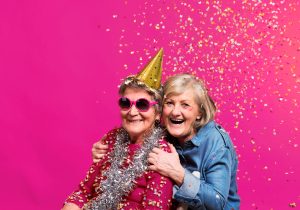 Top Tips for Caring:
FOR YOUR LOVED ONE:
Learn as much as you can about your loved one's disease/condition:
That way you can prepare yourself for what to expect in terms of behaviour and symptoms,  and how you can be of best help when those changes occur.
Consult your loved one about their family affairs:
To the best of both of your abilities, involve them as much as possible in their life decisions so that you can best honour their wishes – e.g. deciding to enlist professional support, who to call in a medical/personal crisis, and who to appoint as a durable power of attorney.
Encourage Independence in daily tasks
It feels like it's going against nature but do try to resist the urge to do absolutely everything for your loved one. No one wants to feel dependent and powerless. Allow them the time to complete the daily activities that they are able to do, in order to support both their independence and their confidence.
Set realistic goals for your loved one
Having an illness or an ailment does not mean your loved one has to give up on their dreams and passions. By helping them set up attainable goals, you are setting them up for success.
No-one wants to feel patronised, especially when they are in a vulnerable state. Avoid the use of sarcasm and baby talk.
Don't ignore what doctors and specialists tell you, but remember, you know your loved one best!
Set up an alarm or location tracking system for your loved one
You can't be there at someone's beck and call every minute of every day. That's why it's good to have systems in place so that both you and your loved one can feel safe and secure. Whether it's an electronic alert system or a simple 'Find My Iphone' app, technology is your best friend in the event of an emergency.
Someone wise once said- it takes a village! It's impossible to be everything for one person. Whether enlisting the help of other family members or professional carers (that's where Nurse Next Doors comes in), sharing the load of responsibilities allows families to be families.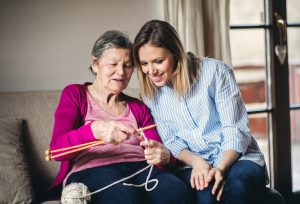 FOR YOURSELF:
Amongst the pride and love in tending to a loved one, caregiving can also trigger a rainbow of uncomfortable emotions; anger, fear, resentment, guilt, hopelessness and grief. Having these feelings doesn't mean you're a terrible person who doesn't care about their loved one, it just means that you're human.
Sleep, sleep and more sleep!
Caring can be physically and emotionally draining, which is why it's essential to arm yourself with some Zzzs in order to be of most assistance. Having an average of eight uninterrupted hours of sleep each night maintains our productivity, energy levels as well as our ability to handle stress.
Make sure to take small breaks:
If you feel that your fuse is getting short, it doesn't hurt to take five and to stop to smell the roses. Doing so can help you regain your balance and deliver kinder care.
Don't put your life on hold. Try your best to continue seeing your friends, pursuing your passions, and maintaining as much of a normal life as possible. Not only will you feel healthier and happier, you'll most likely feel less resentful too.
Keep up to date with your own healthcare
To provide the best care possible, you need to keep as strong and healthy as possible. Keep up with your gym training, dentist appointments, medications and mental health support. When you give to yourself, you give to others.
If you give help, get help:
Did you know that a lot of therapists have therapists? In the same way, carers need carers sometimes. Whether it's joining a support group, talking to a professional, or venting to a trusting confidant, there is nothing more valuable than understanding that you are never alone.
When we take proper care of ourselves, we can tend to our loved ones more kindly and effectively. It is then that caring for a loved one becomes not a burden, but a privilege.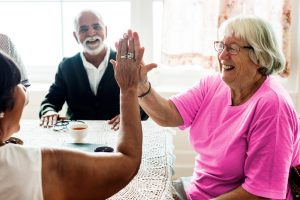 The Benefits of Caring for a Loved One:
Caring can bring you closer
If you're already close, caregiving can bring you closer. If you weren't close, caregiving can help you to resolve differences, build more mutual trust, and find forgiveness. It's an opportunity to forge a renewed relationship and make new precious memories with your loved one.
Caring can give you a new perspective of life
Caring helps people to realise what a blessing it is to be of sound body and mind. Many carers experience a deeper connection to more meaningful values such as family, compassion, and community.
Caring gives you a purpose
Even if your loved one is not always able to express their gratitude, caring makes you feel like you're making a difference in someone's life. It helps you to feel needed, valued, responsible and genuinely productive.
Caring gives you a sense of accomplishment
Learning new skills, coping mechanisms, methods of emotional support and even medical knowledge can boost your confidence and problem-solving skills. Caring can enhance your ability to endure life's challenges as well as remain a pillar of strength whilst under pressure.
Caring sets an example for others
Caring for your loved one inspires those around you to honour their own capacity for exercising compassion, patience and acceptance. Despite the exhaustion and the moments of heartbreak, caring brings out the best in us and helps the family unit and greater community to stand together.
At Nurse Next Door, we are celebrating ageing and are passionate about Making Lives Better™.

or contact us today on 1300 600 247 to discuss how Nurse Next Door can help you keep doing what you love.