What You Need to Know about Short-Term Respite Care
"Give yourself permission to slow down" – Gabby Bernstein
During the holidays, many of us want to take a break from the day-to-day so we can rest and relax but as the year draws to a close, stress levels may rise and when you're also caring for a loved one, life may become overwhelming.
It takes a lot of time and energy to care for someone you love and it's an enriching role, however, from time to time you are allowed to step back and give yourself permission to take a break.
Many family carers look into short-term respite care during the holidays to take some pressure off so they can reset their mental health and focus more on being a daughter, son, husband or wife rather than your loved one's carer.
Here is what you need to know about short-term respite care services:
What is Short-Term Respite Care?
Types of Short-Term Respite Care
Importance of Short-Term Respite Care
Benefits of Short-Term Respite Care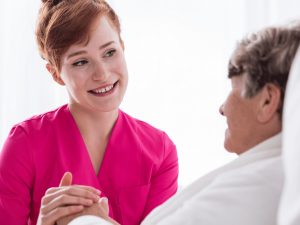 What is Short-Term Respite Care?
Whether it is for aged care or disability support, short-term respite care provides care and support services for a small period of time, typically from just a few hours to a few days or overnight. which can include emergency respite services and can either occur in the home or at a specialist residential aged care facility.
The main goal of respite care is to ensure that family members who take the time to care for their loved ones, will have the peace of mind of knowing that their loved ones will receive the quality care they deserve, while their primary caregiver takes a much-needed break. However, there are several types of short-term respite care. 
Types of Short-Term Respite Care
Several types of short-term respite care are available with each option providing care and support services to meet different needs.
Short-Term Respite Care
General short-term respite care is that temporary break for carers and the people they care for, which can occur in the home but is also available through aged care facilities (residential respite).
Residential respite care is a short stay in a nursing home or aged care facility, most commonly for at least two weeks but if the timeframe is shorter, many people may want to have respite care delivered in the comfort of their own home, on their own terms. 
Emergency Respite Care
Emergency Respite Care is sought out due to unforeseen circumstances such as illness or other personal emergencies. 
It's recommended that family carers make an emergency care plan, in case a team of qualified and experienced nurses or caregivers need to take over for during this time.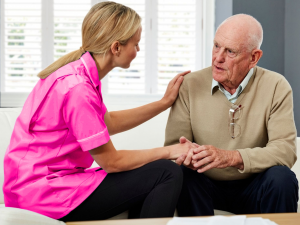 Centre-based Day Respite Care
Centre-based day respite care is often in a day centre or club within the local community which normally runs between 10 am-3 pm. 
This is a good way to break up a loved one's daily routine as it offers a range of activities and outings for the group, giving individuals the opportunity to socialise with each other during the day in a safe environment.
Short-Term Restorative Care
Short-term restorative care is designed to help an individual reverse or slow the difficulties they are having with everyday tasks in order the help them manage or adapt to their changing needs.
This type of care can vary from person to person and will involve a team of healthcare professionals who will create a program of activities and exercises to improve strength and balance. This may also mean arranging access to mobility aids, a dietician to help you prepare nutritious meals, or installing minor modifications around the house such as bathroom rails.
Short-term restorative care is a great option for individuals who want to return to earlier levels of independence and delay the need for longer-term care.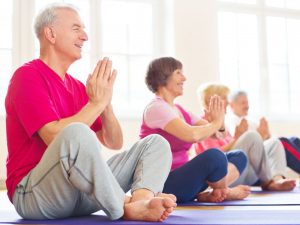 Transition Care
Transition care is a form of respite care that helps an individual recover after a hospital stay through specialised care and support to help them regain their functional independence and self-confidence earlier.
Just like with restorative care, transition care is tailored to each individual's needs and goals and is delivered by a team of health professionals that can offer services in the below areas:
Personal Care
Personal assistance with everyday tasks is available through compassionate caregivers and can include:
Personal hygiene

Oral care

Grooming

Dressing

Mobility

Communication
Nursing Support
Clinical care services are available through qualified and experienced nurses and can include:
Pain management

Wound care

Catheter management

Medication assistance

Dementia support

Complex clinical care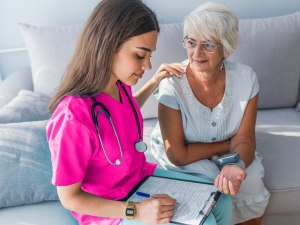 Importance of Short-Term Respite Care Services
Caregiver Burnout is a common reason family carers seek out short-term respite care. This type of burnout is a very prevalent mental and physical health issue for family carers who put a lot of time and effort into caring for their loved ones.
Carer burnout occurs when someone who is caring for a loved one is experiencing ongoing stress, feelings of being overwhelmed or a feeling of extreme exhaustion. Sometimes caregiver burnout also results in self-isolation.
Because some family members take the noble role of caring for a loved one, they may be so focused on providing quality care for someone else that they start to neglect their own self-care and ignore their own health and well-being.
Carer burnout can appear as:
Issues with sleeping 

Fatigue

Low energy levels

Headaches

Mental health issues

Low immunity

Difficulty concentrating

Lack of motivation
Short-term respite care can give family caregivers the break they need to deal with burnout, and allow them to rest while having the peace of mind of knowing that a qualified and compassionate caregiver is caring for their loved one for a brief period of time.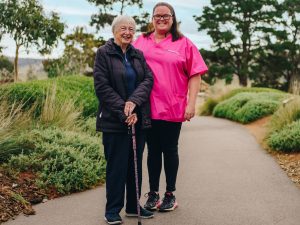 Benefits of Short-Term Respite Care Services
Short-term respite care can benefit both the caregiver and their loved one. Accessing short-term respite care services will allow the carer to take a much-needed break while their loved one may enjoy some socialisation, and change while they receive care from professional caregivers and nurses. 
There are other benefits to both parties if they choose to access short-term respite care including:
For the Caregiver
Time to themselves for other daily tasks e.g. rescheduled appointments

Time to go back to a hobby

A break from caring duties

Allowing recovery from their own illness, injury or burnout

Opportunity to visit other family members

Go on a holiday while having peace of mind
For the Care Recipient
Change of routine from normal day-to-day life

A chance to engage with other people

Opportunity to socialise within their local community

Access to 24/7 quality care and nursing services

Allows the care recipient to trial professional care services before potentially looking at long-term care and support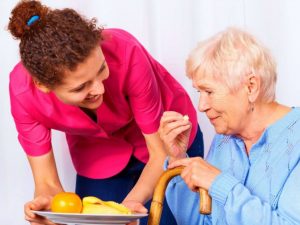 Respite Care at Home
While caring for loved ones is extremely rewarding many primary or family carers might hesitate to access respite care out of guilt but as we've explored short-term respite care can yield a range of benefits for both primary carers and their loved ones.
Nurse Next Door Home Care Services offers respite care to your loved ones in their own home and on their own terms. Whether it's a day or a few weeks, you can find in-home Respite Care Services to meet your loved one's individual needs.
Experienced In Home Respite Care
Our tailored services include respite options and emergency respite care to provide you with a much-needed break right when you need it most.
Our qualified team of caregivers and nurses will ensure your loved one is cared for whether it's a couple of hours, an entire day, overnight, or even longer term. 
By stepping out of your usual caregiving role, and taking the time to relax, re-energise, and refresh, you'll enhance your own well-being.
This can make all the difference in the world.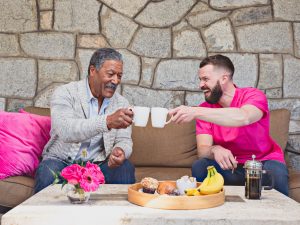 At Nurse Next Door, we are celebrating ageing and are passionate about Making Lives Better™.

or contact us today on 1300 600 247 to discuss how Nurse Next Door can help you keep doing what you love.