How Do We Choose To Challenge At Nurse Next Door?
Why challenging the status quo is important to Nurse Next Door
"a challenged world is an alert world, and from challenge comes change, so let's choose to challenge."
Ever since its first emergence in 1911, International Women's Day has marked a global celebration of the social, economic, cultural and political achievements of women. 
This year's theme for the International Women's Day campaign is appropriately dubbed #ChoosetoChallenge. A theme that has made us reflect on how we choose to challenge stereotypes and "normal" at Nurse Next Door, not just for gender equality, but equality regardless of age, ability or gender. As mentioned on the campaign's website; "a challenged world is an alert world, and from challenge comes change, so let's choose to challenge."
Here is how we are choosing to challenge at Nurse Next Door. 
Vicki, Operations Manager, Nurse Next Door Melbourne South East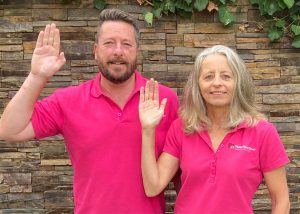 Glenn and I #choosetochallenge that the two traits that define the healthcare industry, being caring and nurturing, are innately female. Our leadership and frontline team is a spread of genders and cultures based on these transparent criteria. We love that all genders within our business are paid equally and that their roles are defined as the same based on their qualifications.
All of our carers, male and female, are constantly on the lookout for ways to take their clients' home care plans beyond the daily tasks, to create instead a sense of possibility, or, as Atul Gawande says, a good life, to the very end. It's not about being male or female, it's about a person's ability to help their client maintain their right to choice, purpose, respect, autonomy and above all else, happiness, no matter their age or stage of life. 
We have carers who paint with their clients, others who garden, or take them shopping. It's actually once the physical tasks are out of the way that each team member starts to shine, leaning on their own personality to inspire and help their client to get back to doing what they really love. Imagine how boring their care would be if all our carers were the same. 
Emilie Cox, Care Services Specialist, Nurse Next Door HeartQuarters: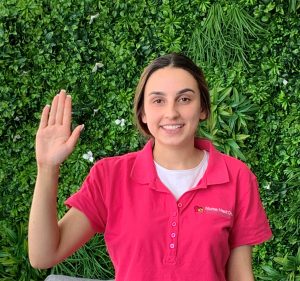 "I #choosetochallenge that age limits possibility. Whatever age we are, we all have something valuable to contribute. I look to the older members of my family for wisdom and inspiration. They encourage me to chase my dreams – sometimes I have remind them to keep chasing theirs!"
It's so important to challenge misconceptions around ageing and at Nurse Next Door we all challenge the notion that ageing should be something to be feared. After all, what is 'older'? 25 is old to a child, 50 is old to a teenager, and 75 is young to a 90 year old.  
Psychiatrist Dr Gene D Cohen reminds us of what we can achieve "because of ageing", dismissing the idea that we are limited in old age but rather are presented with new possibilities and opportunities to reinvent ourselves and find new purpose in our life.
Whether continuing to work, volunteering in hospitals, libraries or schools; providing care for grandchildren so their own children can return to the workforce, or simply teaching and mentoring younger family members and filling them with a sense of fun and adventure, it is important to recognise the valuable contribution and vital role older members of our family play in our immediate family and the broader community. 
Lauren Macdonald, Managing Director, Nurse Next Door Gold Coast: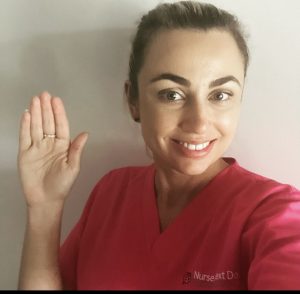 I #choosetochallenge exclusion, and encourage inclusion of all members of the community, regardless of age, gender, race or ability. 
In the world we live in today, we are surrounded by a myriad of people overcoming physical and mental challenges. These people are breaking down barriers and choosing to not let their disability define them.
Accessibility, inclusion, choice and respect – these are words that mean so much to people living with disability. As a home care provider and an essential service, we never underestimate the part we play in creating the opportunity for choice and the ability to remain at home surrounded by friends, family and the things that give us purpose, that make us who we are.
When we realise that everybody's "normal" is different, we can begin to understand that each and everyone of us will face different and varying challenges, and that our individual 'possibility' lies in our beliefs and the choices we make as to how we view success and happiness. With intentional work, the effort will be worth it. 
Matt, Co-CEO, Nurse Next Door Australia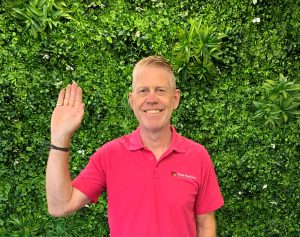 What I love about Nurse Next Door is is how, as an organisation, we #choosetochallenge gender inequality, evidenced by the many strong, independent women involved in positions of leadership, from the global CEO, Cathy Thorpe to my co-CEO and partner in Australia, Amber Biesse and right throughout our HeartQuarters team and our Australian Franchise partners. Everyone is encouraged and challenged to be self led and the best that they can be, with no limits on what they can achieve."
It's no secret that at Nurse Next Door we believe being mortal is about living your happiest life. But happiness is not something you can have without both effort and, yes, challenges. Happiness is not defined as an eternal state of bliss. It is often the smallest, simplest things that remind us what we're grateful for, what we love, that bring us happiness.
We #choosetochallenge that doing what you love is "impossible". We believe every age and ability and gender counts and for us, what this really means, is that every day counts.
Learning to focus on what matters is, as we all know, no easy feat. But if we don't embrace being mortal and learn to live our best life now, then when? Learn more about how Nurse Next Door can support you to live your best life, in your own home, on your terms.

Check out

our services

or give us a call today, our Care Services Team are here 24/7, on 1300 600 247