5 Reasons You Want to Work at Nurse Next Door
Providing Home Care the Nurse Next Door Way
" Be somebody who makes everybody feel like somebody."
Caregivers are at the heart of what we do. We wouldn't be able to make millions of lives better if it weren't for our incredible caregivers working together with a shared passion and purpose. So we make it a priority to create and maintain a supportive culture in which our Caregivers can thrive and feel a sense of belonging. When you're at your best, our service to our clients is at its best.
There are plenty of options for working in Home Care, so why work at Nurse Next Door? Because we want you to love coming to work. That's why we created the Nurse Next Door 'People Promise'. Here are 5 reasons our People Promise will ensure you love working with us:
1. We Care
At Nurse Next Door, we know the care you deliver to your clients begins and ends every day with how we care for you, so you will be treated with kindness and will be appreciated for the important work you do.  Every day, we're guided by our core values. They are the principles that define us and inform everything we do at Nurse Next Door:
Admire People. We ensure you are recognised for the work you do that helps us differentiate ourselves in the home care industry. After all, you are in the frontline, making lives better every day.
WOW Customer Experience. We don't rest until we've delivered a customer experience that so exceeds your clients' expectations that they get tears in their eyes and become what we call "raving fans," the kind who lavish praise on you on the street, on Facebook, in the coffee shop, and to their family and friends. 
Find a Better Way. While we've been giving care to hundreds of thousands of people for over 15 years, we're not set in our ways. If you can "find a better way" to meet the client's needs, we're always listening. We embrace change when it will make lives better.
Passionate About Making a Difference. Passion is our driver – it's why we are all here. Nurse Next Door looks for caregivers who genuinely care about what they're doing and want to improve their clients' lives.
At Nurse Next Door we focus everyday on creating and maintaining a supportive culture in which you can thrive.
2. We Believe Love is in the Details
Our model of home care is built on a philosophy of what we call Happier Ageing – it's about possibility, not disability. It means reconnecting your clients with interests, hobbies and passions that might have gotten lost amid busy schedules, health concerns, or other distractions.
The main thing we want you to know about your clients is how you can help them keep doing what they love. That way they maintain a sense of purpose, and their loved ones can have peace of mind that they're in good hands.
From golf and swimming to pottery and music, Happier Ageing is about rediscovering the fun in life. Because you're passionate about making a difference, your job is to find out the little things that will make that difference so we can give you the resources to make it happen. Sometimes we team up to grant big dreams for your clients, like taking Bronwen hot air ballooning. More often it's knowing what matters on a day to day basis. Maybe it's a trip to the local bakery to pick up your client's favourite cupcake. Or organising for a long-lost friend to drop in for a cup of coffee. Maybe just helping them stay at home where they feel a sense of belonging. We exist to make lives better. This is what our Happier Ageing philosophy is all about.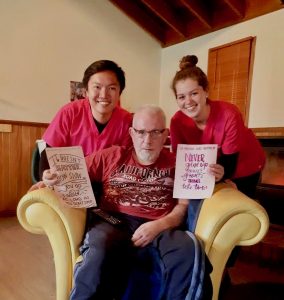 3. 1 on 1 Care
It's 1 on 1 care, not 10 on 1.
As a Nurse Next Door Caregiver you can focus on your clients and provide highly customised care for them to meet their personal preferences. Together with your Care Designer you work with the client to set a schedule that meets their needs. They want to take a shower at 5pm? Fine. Dinner in the garden at 8.30pm followed by their favourite movie? No problem.
When we pair you with your with clients, we strive for a Perfect Match. We try to match both parties' needs, interests and personality.  Having that compatibility as the foundation of your relationship allows you to build rapport with your client to form stronger bonds!
Caregiver consistency is also a top priority for us so that your clients always have a friendly and familiar face every single visit.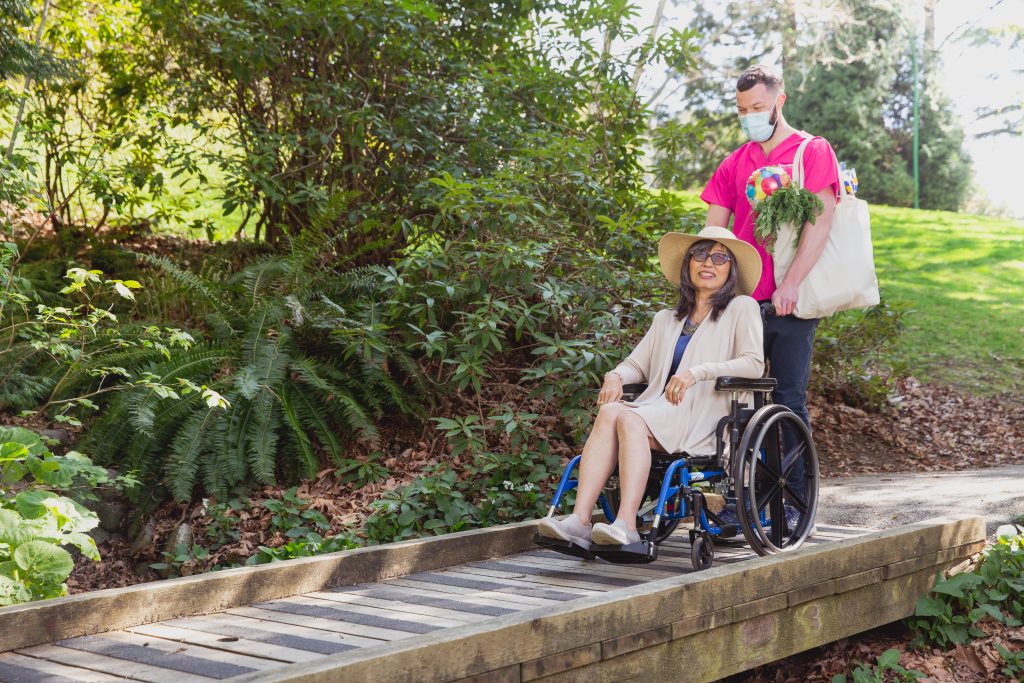 4. 24/7 Support
We operate through a technology platform that means caregiver support is only a phone call or text away, 24 hours a day, 7 days a week, 365 days a year. We know you have commitments outside of work. It's what keeps you balanced. We also know that, very rarely, those other commitments might mean you might find yourself needing to change a shift or report a problem, which is why the Care Services Centre is always ready to take your call.
Perhaps a family member has become unwell overnight and you need to call in to say you can't work the next morning? No worries. One quick call to our 24/7 support team and your client visit is rescheduled and taken care of.
Our Care Services team is also there to ensure both your safety and your client's peace of mind. All our caregivers check in through their phone app when arriving at, and leaving, a client's house. If you're having problems with your phone and you don't check in, we'll give you a quick call to see that everything's OK. Sometimes it might just be bad traffic. But we want to know you're OK. If you are having any problems checking in, our 24/7 Care Services team will ensure they can help you sort things out.
5. Caregiving as a Career
Hands-on training and continued access to online learning help help set you up for success. If you are someone who always find ways to improve your work environment, enjoys the ability to affect change, and are proactive, this is definitely a place where you will thrive. Take a look at the 10 Things that require zero talent (a list we talk about and hold our team accountable to). We set you up for success and encourage a culture of self-leadership.
When you work at Nurse Next Door you're part of a family. We rely on each other to provide the best quality care possible. Many of our committed caregivers love having a flexible work schedule but we believe in caregiving as a career and look for opportunities for growth with us if that's what you want to do. Above all we know that you thrive on the daily successes and challenges of home care and we look to support you however we can. That's our promise to you.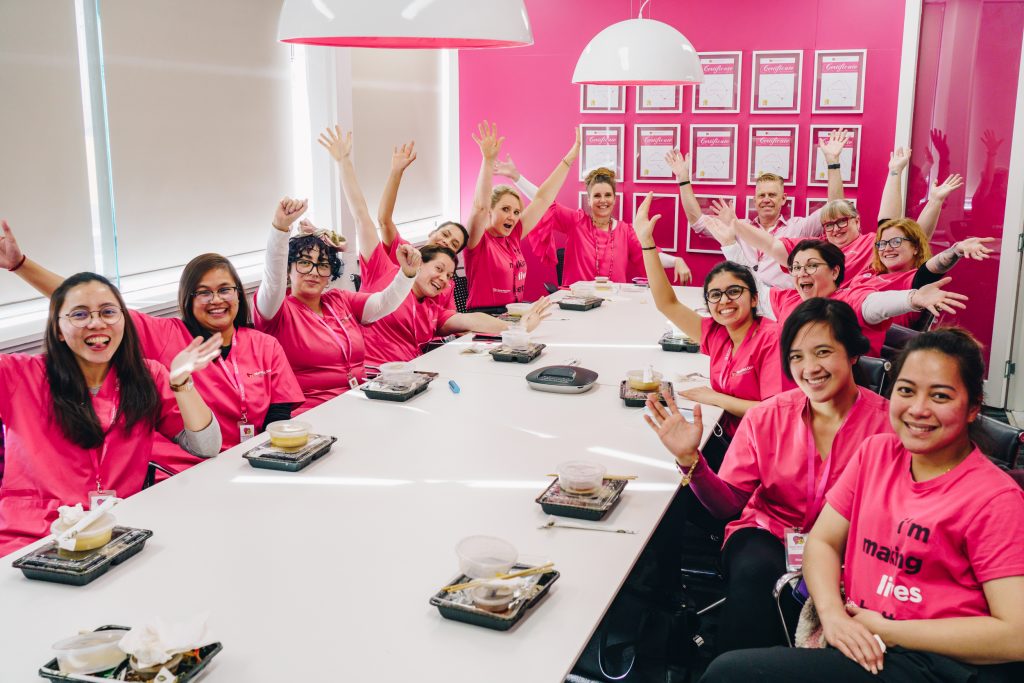 The care we give to our team ultimately touches the clients for whom we care, that's why we're passionate about supporting and nurturing our family of Caregivers.

If you or someone you know is a kind, caring individual who wants to make a difference in the lives of others we can't wait to connect with you! Simply complete an online application below