Making Lives Better
Celebrating nurses for the difference they make in all our lives
Too often we underestimate the power of a touch, a smile, a kind word, a listening ear, an honest accomplishment or the smallest act of caring, all of which have the potential to turn a life around. – Leo Buscaglia
As the world celebrates nurses this week, we are particularly humbled to be able to work alongside a group of men and women who, in the face COVID-19, have not skipped a beat. In fact, as one of our nurses said: "today is like any other day".
According to statistics gathered by the Nursing and Midwifery Board, there are nearly 400,000 nurses providing care to Australians of all ages. Nurses have always been in the front line. A nurse was most probably the first person to welcome you into the world, and a nurse will likely be there with you at the end. They are by our side no matter what. 
Nursing is not a job you can "phone in". Nurses and caregivers are there for their patients physically, mentally and emotionally, day in, day out, working whatever hours needed to ensure the comfort, safety, health and happiness of the patient is at the centre of every moment. We all recognise that nurses work hard, but have you ever stopped to think about the different ways they impact our lives?
Chief Happiness Officer
People seek out home care specifically so life doesn't change. Whether they need short term care following a stay in hospital, or long term care for a chronic or progressive illness, they're not thinking about healthcare. Their focus is to remain at home surrounded by the people and things that bring them the greatest comfort.
Home care nurses understand that the care they're providing is about far more than healthcare. Having built our home care on a philosophy of Happier Ageing – achieving happiness regardless of age or ability – our nurses know that it's the little things they do that brings their clients joy. As any nurse will tell you, it's about living your best life, to the very end.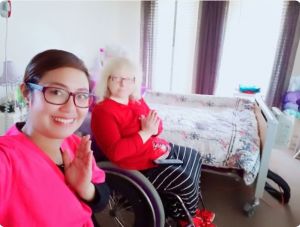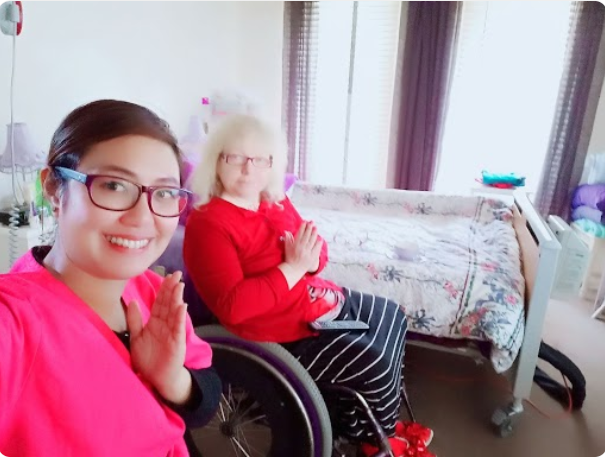 Mediator, Advocator, Motivator
With the ability to see beyond the physical health of their clients, a nurse often finds themselves speaking up for the client. Home care nurses work closely with the support coordinator, plan manager or discharge planner to ensure the client is front and centre in the ongoing care plan.
Likewise, nurses are extremely skilled at dealing with families and loved ones who, in times of stress, may find it difficult to see the best decision available to the client. Mediating stressful and emotionally charged conversations in the home care setting requires the calm head of a nurse who can assist everyone involved, both client and family, to solve any problems they face and help them understand the options available.
Through all of this the nurse's aim is to help the client continue to see the possibilities available to them, regardless of age or ability. We call them 'bold goals'. Nurses understand that it is these goals, and the motivation to achieve them, that gives each client a sense of purpose and self-respect, both of which lead to higher levels of wellbeing and happiness and a greater quality of life.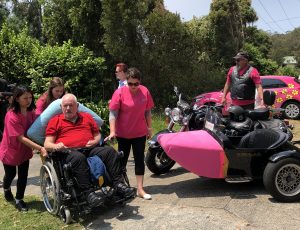 Supporting their healthcare colleagues
None of this should undermine the fact that the quality of  care provided in the home plays a critical part in a person's ongoing health. Care instructions can be complicated – managing medication, following doctor's instructions, caring for wounds, or simply maintaining a healthy lifestyle through nutrition and exercise.
Home care nurses are the big difference maker and the ideal partner for hospitals, doctors, case managers, discharge planners and families who all want to see every person return home and flourish. Having a Registered or Enrolled Nurse oversee the provision of in-home support during a patient's recovery means that a qualified, experienced carer is there to help, teach, motivate, care for and accompany each client to focus on their complete recovery and assure optimal health outcomes. 
Families looking for a nurse to provide home care services for a loved one should be holding them to the same standards as expected in any nursing profession. Whether dressing wounds, changing catheters, working with the GP or client's health team, dealing with stomas or feeding tubes or supporting clients with chronic diseases such as Parkinsons or diabetes or dementia, and yes, even end of life care. Having a nurse by your side gives you the peace of mind that your physical health is taken care of.
A part of your family
The beauty of home care nursing is the level to which the nurse can individualise the care. From the first caring consult, a nurse is asking themselves, what makes this client tick and who in my team is best suited to care for them?
Our nurses' priorities are always the same, focusing not just on the technical qualifications of the team they provide, but on the personal qualities and values each member of the team brings. Some love to cook, others to paint. Some excel in gardening whilst others love nothing more than good conversation. Anyone who has received care from a nurse will tell you that your nurse more often than not becomes a part of your family. This is all just part and parcel of how a nurse thinks.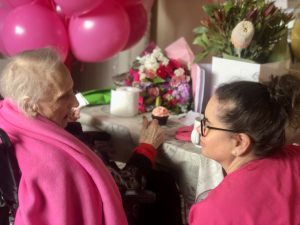 Bold goals and dreams
It's also important to note that many of our caregivers are young internationally qualified nurses who have come to Australia to further their education and continue to develop their skills. The level of caregiving they bring to each client is phenomenal and we know, as do our clients, that we are blessed to have them as part of our team.
Because of this, and simply because every day we are surrounded by a group of people whose dedication to their clients goes above and beyond their "job", we have made a promise to our people, our nurses, our caregivers, and as a result, to our clients, that the career choices our team make matter to us.
Whether they're after a flexible work schedule to give them time for family and other commitments, looking for steady, full time hours, or opportunities for growth we understand that the care we give every  nurse and caregiver ultimately makes a difference to every single one of us.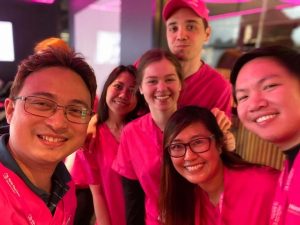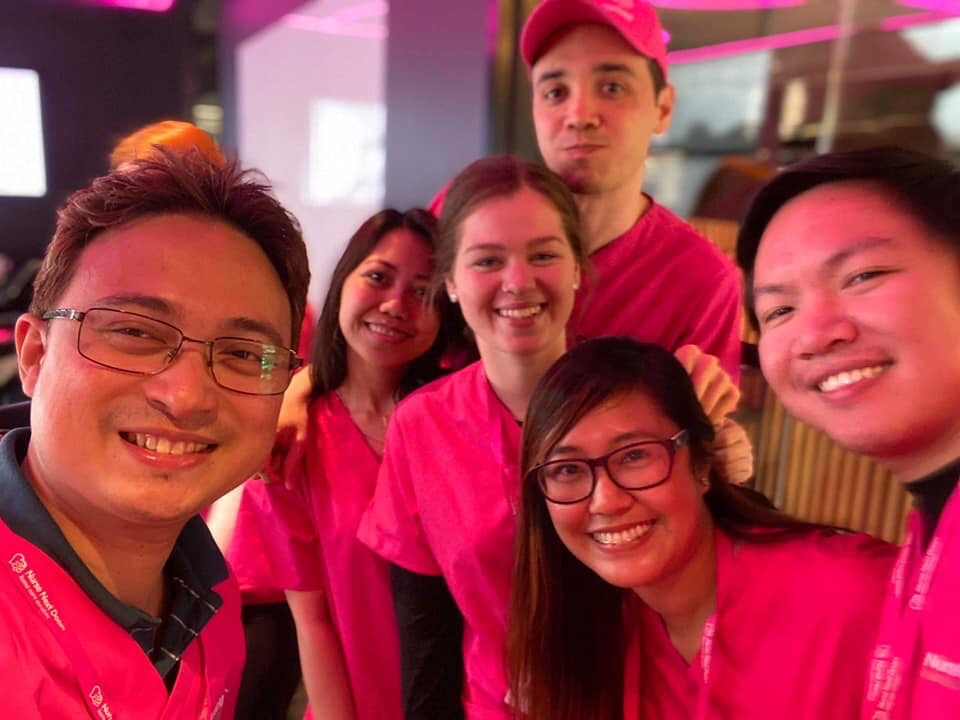 To every nurse, this week and every day, thank you for being who you are and doing what you do.
Are you caring for a parent or loved one and wondering about nursing in the home? Contact Nurse Next Door today on 1300 600 247 to discuss how our nurses and caregivers can help with all your home care needs.