Loneliness, Isolation and Mental Health
Exploring the link between loneliness and mental wellbeing
Loneliness and the feeling of being unwanted is the most terrible poverty – Mother Teresa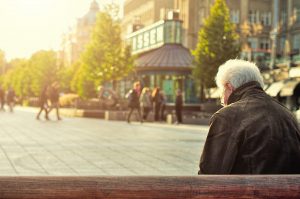 At Nurse Next Door, we see all too often the reality and impact that loneliness and isolation have on our mental health. The link between loneliness and mental wellbeing is one we must not ignore. Linked to premature death (Holt-Lunstad. 2017), Relationships Australia says the impact of long term loneliness is a "26% increased risk of mortality". This statistic alone is surely the impetus to encourage us all to understand and recognise when people we love and care for are at risk of social isolation and disconnection from community.
Ironically it is also not uncommon for the carer to become socially isolated and, when the care ceases, to find themselves at a loss as to how to reconnect with friends and community.
In her exploration of loneliness, ABC Life journalist Grace Jennings-Edquist explains that loneliness can often stem from a disconnection from social support leading to social isolation and loneliness, whether  through "geography, a mobility issue or a life circumstance". Sadly research shows that people living with a disability are amongst those faced  with challenges when engaging with community services and support, putting them at greater risk of becoming disconnected. Likewise, for those reaching an older age, the risk of social isolation is also higher – they no longer work, friends relocate  to be closer to family, children and grandchildren move away and sadly partners die.
Given that one in five Australians (Beyond Blue, 2019) currently live with a disability of some kind, and that our population is ageing at an ever increasing rate, it is very likely that we all know someone who is currently experiencing loneliness due to social isolation. This means we are all likely to know someone at risk of poor mental health. 
Before we go any further, it is important to note the difference between a person who chooses to live alone and someone who is battling loneliness. Remember we can be alone and not lonely. Likewise, we can be surrounded by family, or receiving appropriate care, perhaps even in a purpose-built residence, and still find our mental wellbeing is suffering due to loneliness.
Being surrounded by the wrong people is the loneliest thing in the world – Kim Culbertson
Starting A Conversation
In this podcast from Relationships Australia on the 19 September 2018, social researcher and author Hugh Mackay, loneliness researcher Dr Tegan Cruwys, the founder of the Welcome Dinner Project Penny Elsley and CEO of Relationships Australia NSW Elisabeth Shaw to discuss the issue of loneliness with help from panel convenor journalist and author Caroline Baum.
PODCAST
But what can we do about it when we think someone's mental wellbeing may be suffering as a result of loneliness?
That being said, all too often people requiring care believe they are a burden to those around them. They refrain from reaching out for fear of becoming a nuisance or worse, because they are afraid they will appear weak if they admit they're struggling with feelings of loneliness.
We hear time after time that our clients have been cared for by people who hardly know them. Even when the care is being provided by family, and perhaps more so as the daughter or son is pressed for time and cannot stay for a coffee and a chat, it is not uncommon for the care to be task-focused, functional and unstimulating. This is not to say the care is not appropriate. It is, in most instances, very good, functional care.
However, taking a moment to learn more about the person you are caring for provides an immediate tool to battle loneliness and build the bridge towards social connectedness: conversation.
That's why we start every care plan with the question: what did you use to love doing that you no longer do? This simple conversation starter has positively impacted the mental wellbeing of many people we've come into contact with. Take Bronwen who wanted to fly over Melbourne in a hot air balloon. For years Bronwen watched the hot air balloons glide silently by and continued to dream of her chance to join them. Not wanting to have the experience on her own, she approached friends and even grandchildren to join her but, as no one else shared the same interest, she continued to put the dream to one side. One simple question: "What would you love to do?" sparked the chance for Nurse Next Door Care Designer Sacha Biesse to take Bronwen sailing across the skies of Melbourne, but we would never have known if we hadn't asked.
Reconnecting With Purpose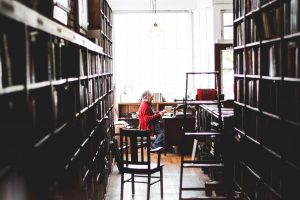 No matter how big or small, doing what we love gives us a sense of purpose. Both disability and age are key factors in losing that sense of purpose and finding ourselves disconnected from our former lives. Perhaps you're no longer working, or you're unable to leave the house easily, or at all. Connecting with what we love gets us up in the morning, brings us happiness when things are tough, and reminds us of the possibilities available to us at any age, all of which provide us strength at times when loneliness creeps in.
Disability and ageing both bring with them a change, often a big change, in the way we interact with society. Whether through lack of accessibility, financial difficulty or discrimination, a person whose ability is impaired in some way may begin to find themselves at a loss as to how to engage – with the friends, family and community. Without a sense of purpose, we can all quickly lose our way.
Understanding The Support Available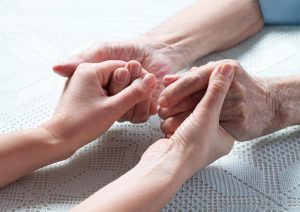 I can't change the direction of the wind, but I can adjust my sails to always reach my destination – James Dean
As governments and peak bodies continue exploring the link between loneliness and mental well being the stigma surrounding mental health issues is slowly but surely being reduced. The support available to any of us with poor mental health grows every day. Here are just a few options if you are finding your mental health, or the mental health of someone you care for, suffering:
Care, and respite for the carer is vitally important for our mental well being when dealing with loneliness. Whether speaking to the local council, government providers or private care providers such as Nurse Next Door, be sure to find care that focuses on helping your loved one to develop the tools required to reframe possibilities and rebuild connections.
Nurse Next Door

makes it possible to keep living the life you love, no matter the circumstances. If you or someone you love is battling loneliness, get in touch with our Care Design team to learn about

our services

or get book a

free consult

to discuss the best care plan for your needs.