International Nurses Day 2021: What Do Our Nurses Want For The Future?
A Voice to Lead
"I love being a part of a team that makes people happy and enables them to live their lives to the fullest."
Recent times have proved just how imperative nurses are to the healthcare industry, and to the functioning of society as a whole. In this past year of crisis and uncertainty, we've rightly come to recognise nurses as the heroes they have always been; giving their all to their community and sacrificing their time and even their lives to fight at the frontline everyday.
As of 31 December 2020, more than 1.6 million healthcare workers* in 34 countries have been infected by COVID-19.1
ICN CEO Howard Catton said the pandemic had exposed the weaknesses in many of the world's health systems.
"What the pandemic has also done is given us the opportunity to call for a reset and the opportunity to explore new models of care where nurses are at the centre of our health systems".
The enormous pressure nurses continue to work under shines a light on their incredible commitment and courage.
It's no wonder that the theme for the 2021 International Nurses Day is Nurses: A Voice to Lead – A vision for future healthcare, as we all look to our nurses to lead us out of a post-pandemic world and into a healthier and happier future.
We asked our very own Nurses to lend their leadership, and voice their vision for future healthcare; for Nurse Next Door and the broader community.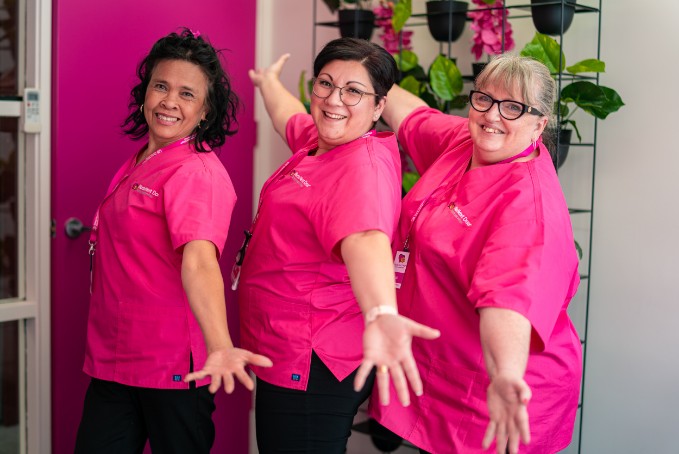 Di Geddes – Registered Nurse – Care Designer
"I would love to see a complete change in dementia care where people suffering from the disease were valued and allowed to maintain their place in a community without moving into an aged care facility, where despite best intentions, individuality is often lost.
A house in a local community where four dementia sufferers who had lived in that area but now require 24-hour care could live and have full-time carers on site. They could assist with the cooking, gardening, washing, shopping as well as join in for community activities. It would be a great way for them to still be part of their local community, still see people they know to help keep their memories and keep them active by doing meaningful tasks every day. I imagine a shed out the back for the blokes and gardens that they could assist to maintain or just be outside watching while others did this. Meal times would be like family meal times.
I also see this as being a place where their last days are pain-free and filled with love and compassion, where friends and families are educated about what to expect at this time and be welcomed to be part of end-of-life care.
This is my vision for the future, it may be a bit like expecting bunny rabbits, rainbows and unicorns around the corner, but how lovely would this be for those who we should treasure the most"
Revital Mejer –
Registered Nurse – Care Designer
"Since starting my nursing journey back in 1997, so much has changed in the profession. From starting by merely just following doctor's orders, we have evolved and progressed into leaders in patient management and community participation. Whilst working as a nurse in CCU, operating theatre and midwifery, I have been exposed to many different types of nursing experiences. Working with Nurse Next Door has given me the pleasure of helping many individuals and their families by keeping them in their homes which increases their individuality, their independence and connection to their loved ones.
I love being a part of a team that makes people happy and enables them to live their lives to the fullest.
For the future, I would like to see better options for people staying in their homes. I would also like to see more autonomy for nurses to change care for their clients in order to improve their lives.
Rachel Thomas – Registered Nurse – Care Designer
My vision for the future of healthcare is that everyone is cared for in their home in a way that is best for them. I think it's so important that we focus on people as individuals and every part of their care are tailored to them. I am so passionate about making sure every single person that we see gets the best possible care regardless of how big or small their care needs may be. I am so thankful to work for a company that shares the same vision.
Tia Truong – Enrolled Nurse – Care Ambassador
"I imagine a future where people are eager to provide care, not only because they have the passion for caring, but also because they know for sure that they can receive instant physical and mental support whilst providing care for others."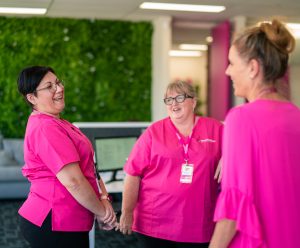 Do you share the same vision for future health as our nurses?
You can apply to start Making Lives Better here.
If you or someone you know is a kind, caring individual who wants to make a difference in the lives of others we can't wait to connect with you! Simply click here to learn more about Nurse Next Door and apply to join our team.