How "Men in Pink" Are Making A Difference In Home Care
Nurse Next Door gets inside the minds of three home care employees to understand why they do what they do
"A caregiver's job is about emotional intelligence and carers need to be passionate about making a difference… the perception that being a carer is more suited to women makes no sense"
Today, as Australia celebrates National Aged Care Employee Day, we're celebrating our incredible family of home care nurses and caregivers – all helping older Australians remain at home for as long as they choose. While every single one is amazing, we thought it was a great opportunity to shine a light on three members of our home care team who go above and beyond every day to ensure their clients are living their best lives.
In many ways, they're not unlike their colleagues, all of whom care deeply about their clients and look after them as though they were family. Unlike their colleagues, however, they're in a minority. According to the Australian Bureau of Statistics (2018), only three out of ten carers are male. In this article we talk with Sacha Biesse, Registered Nurse and Director Clinical Operations with Nurse Next Door Melbourne, who says the benefits a diversity of carers brings to both her home care team and more importantly, the clients she looks after, is clear evidence the sometimes held perception that being a carer is more suited to women makes no sense.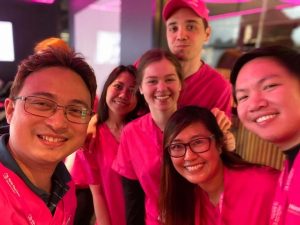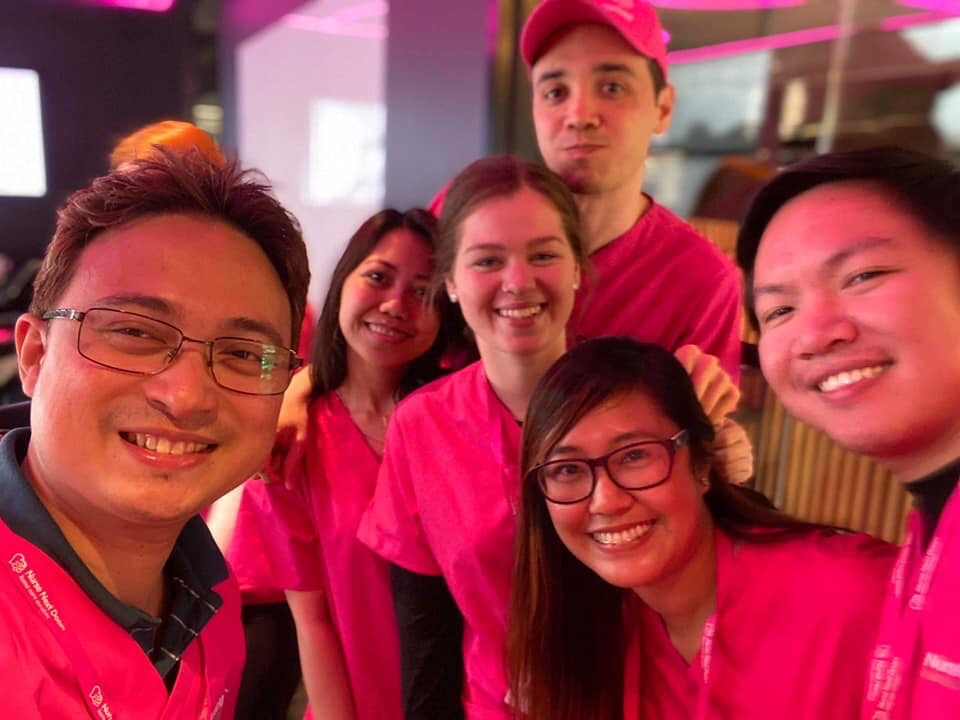 I am lucky to have met some of the best male caregivers. The work is challenging, both emotionally and physically. A caregiver's job is about emotional intelligence and carers need to be passionate about making a difference. All of our carers, male and female, are constantly on the lookout for ways to make their clients' home care plans beyond the daily tasks, to create instead a sense of possibility, or, as Atul Gawande says, a good life, to the very end. It's not about being male or female, it's about a person's ability to help their client maintain their right to choice, purpose, respect, autonomy and above all else, happiness, no matter their age or stage of life. 
I interview 10-20 caregivers every couple of weeks to ensure I'm creating a diverse team of carers, a team that currently includes a growing number of male caregivers. Some clients will mention they would prefer a female caregiver until they meet and experience the care of a male caregiver. What I'm looking for is how each caregiver can bring something unique to our clients. 
So I wanted to share three stories with you to highlight what the men on my team are doing – what inspires them, the journey they've taken, and how they view opportunities for men in home care.
Jerome's Story
Like so many carers in the aged care sector, Jerome's inspiration is personal. His grandmother played a huge part in his decision to pursue his career and shaped his ability to understand that, even in the toughest times, it is possible to share a moment of happiness.
"I won't say that I knew from a young age I wanted to be a carer, although I've always had a caring personality. Being with my grandmother during the last stage of her life made me realise caring was something I actually wanted to pursue as a career and it has been very rewarding. Just being present in my grandmother's life, but also being able to help, to be aware of her needs, and to do what I can to keep her as happy as possible.
I perform best when my work is aligned with my personal values so my criteria for any role is to know the company's purpose and values. Nurse Next Door's purpose: making lives better through happier ageing, attracted me to be part of the team I work with and gives me a purpose to contribute to its ongoing success. It's a good experience—and one that has changed my life too, making a difference in other people's lives.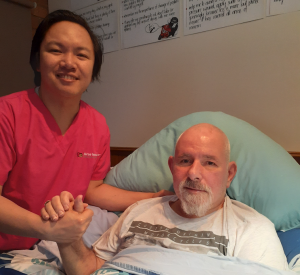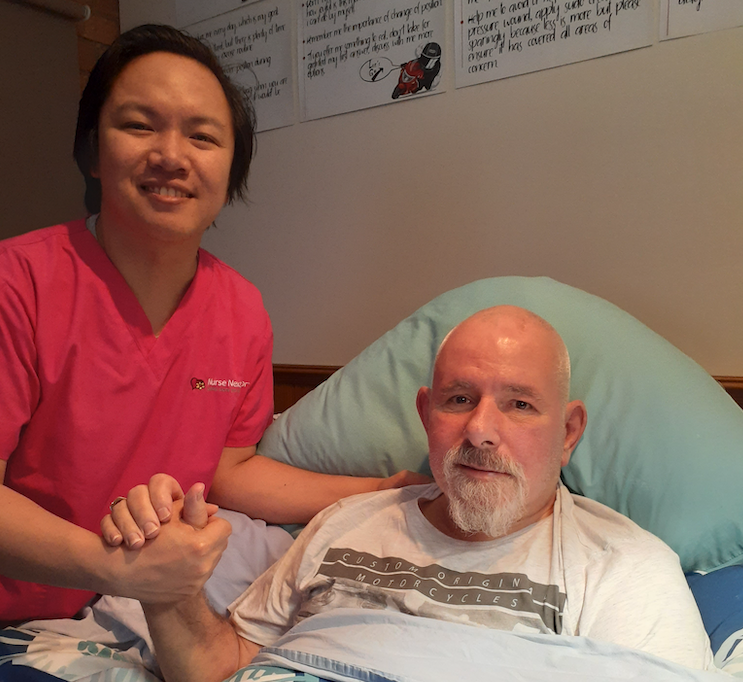 Losing a client, an inevitability in aged care, is never easy. I tend to form strong attachments to each of my clients. They become a part of my family. So it's never easy when they pass. Knowing that I made a difference in their life is what drives me to do my very best for them.
It is sad to think that, currently, some men may find it difficult to get a male carer job. This is perhaps because some people still believe in the stereotype that it is a role more suited to women, but this is no excuse for discrimination.
I definitely plan to continue my career progression and I'm working towards completing my Australian nursing qualifications"
Jeave's story
"I loved science, and I have a very caring nature, so I knew back in high school that I wanted to pursue a nursing career. I was a Red Cross volunteer, working in disaster relief, medical missions and other humanitarian activities. I went on to become a Registered Nurse, working as a Medical-Surgical ward nurse, Paediatric ward and ICU nurse, Hemodialysis and peritoneal dialysis nurse, emergency room nurse and clinic nurse.
I found myself enjoying the roles where the nurse to patient ratios were lower, where I could provide more one-on-one care, and build a relationship with my clients.
The stereotype I find most frustrating is that male caregivers are lazy. I don't understand that, and hope that I disprove it. I can't sit down and do nothing and I'm always looking for something to do, even when my client might be resting.
Home care is an opportunity to focus on the individual while still being a part of an organisation and a team. I love meeting different people with different backgrounds, learning about their beliefs, their culture and being aware of how I can best support them. I have a strong bond with both my clients, I really feel like a part of their family, alongside the rest of the care teams I work with. I feel really lucky to be where I am.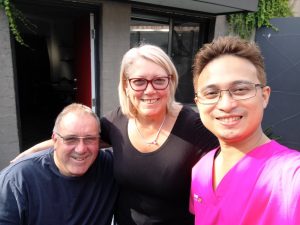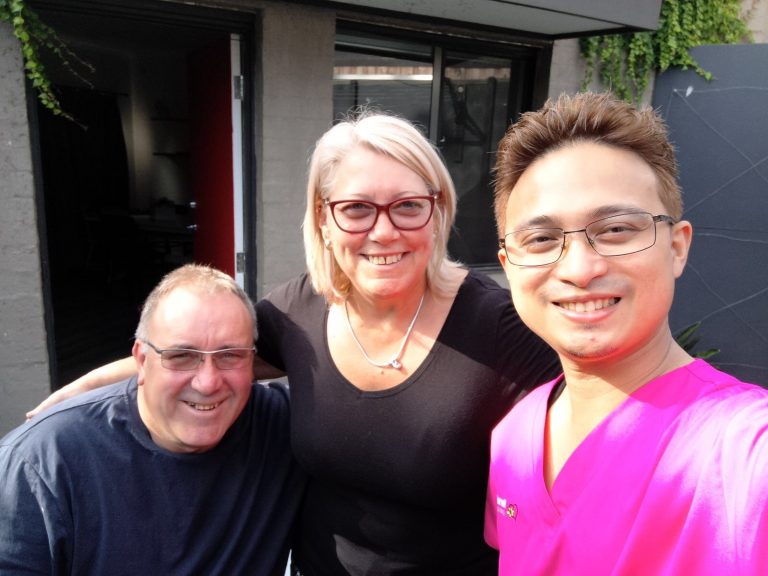 Australia has one of the best healthcare systems in the world and I'm definitely looking forward to completing my nursing qualifications here so I can continue on my journey to become a Care Designer/team leader. I have a Cert IV in Ageing Support and I'd like to specialise in care for older people." 
Daniel's story
Like Jerome and Jeave, Daniel is driven by what he calls a "curiosity" as to how he can change lives for the better. An RN back in the Philippines, he is currently undertaking a Nursing degree and already holds a Cert III in Individual Support and Cert IV in Disability Support.
"Caregiving compliments my passion to give others unconditional help and support. I enjoy working with all of my clients but I was definitely inspired when I met Frank Hall-Bentick, a champion of Australian and global disability rights.
As a caregiver, I provide not only health and physical care but personal care, food preparation, companionship, transportation, emotional support and home organisation. The stereotype I would challenge is that male caregivers aren't able to cook or clean or provide emotional support to their clients.
My biggest frustration is simply not being able to do more due to not having the qualifications to practise nursing in Australia. I see health professionals who have lost their passion for giving to others and don't take their job seriously enough. For me, every client opens a whole new world. Each of them have added something to my life.
I'm looking forward to qualifying as a registered nurse so I can keep moving forward and making even bigger changes in people's lives. I have a client who is a true inspiration to me, the fact that, even after a stroke that left him a paraplegic, he still has a desire to move forward, to set and achieve goals. I enjoy spending time with him and being a part of his progression."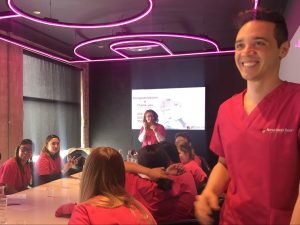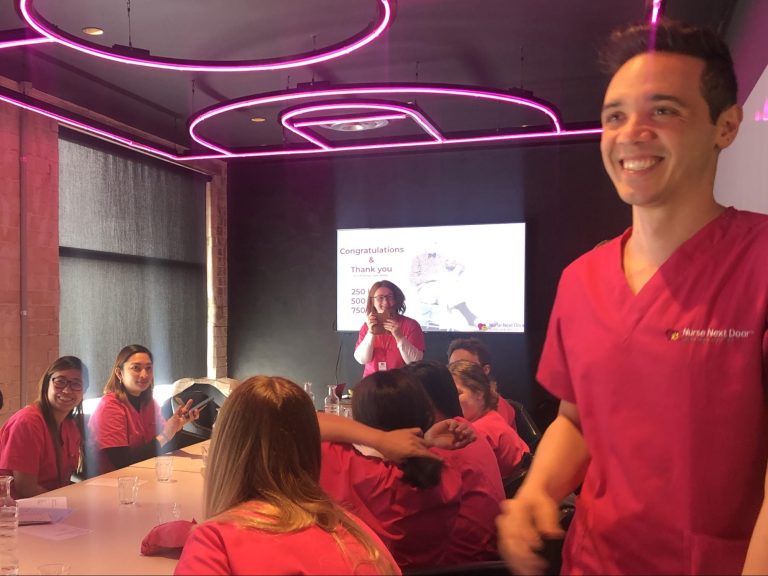 For any caregiver, it's about uncovering those little gems that make a difference in the client's day. A moment they can take with them when things are tough. For this reason alone it's so important to build a team of carers with a range of skills and personalities keeping in mind that each team member connects with the client a little differently and offers a unique skill.
We have carers who paint with their clients, others who garden, or take them shopping. It's actually once the physical tasks are out of the way that each team member starts to shine, leaning on their own personality to inspire and help their client to get back to doing what they really love. Imagine how boring their care would be if all our carers were the same. 
Jerome's advice is perhaps the best way to finish. He says, to all male carers, or men aspiring to be a carer: "Persist. A man who wants to become a carer or a personal assistant just needs to find the right organisation, one who can offer them the position they are suited to, and start to develop those cherished relationships with their clients and their families."
I couldn't agree more.
The care we give to our team ultimately touches the clients for whom we care, that's why we're passionate about supporting and nurturing our family of Caregivers. If you or someone you know is a kind, caring individual who wants to make a difference in the lives of others we can't wait to connect with you! Simply click here to learn more about Nurse Next Door and apply to join our team.