The Most Common Myths About Home Care
"Love begins by taking care of the closest ones – the ones at home."
– Mother Teresa
There may come a time when you, or your loved one, might need to make the difficult decision of choosing to receive care to meet your ever-evolving needs. You might have some uneasy thoughts, feelings, and the opinions of others, that could be influencing your perception of home care. These emotions are a completely normal part of the process because choosing home care can be a big step for many and when we are not well informed making the right decision for yourself can become overwhelming.
Home care is very misunderstood and, here at Nurse Next Door, we have listed some of the most common myths about home care to clear any confusion, or concerns, you might have and help you make a more informed decision on how you would like to receive care. You are in control of how you want to be cared for regardless of your age or ability.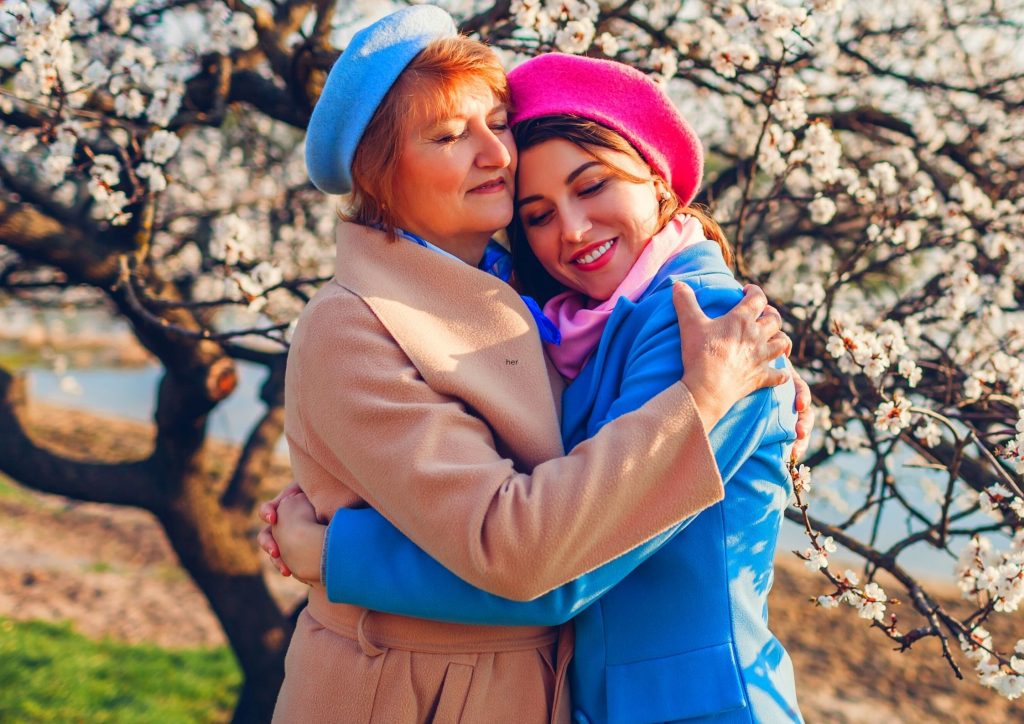 Myth #1 – My life will be disrupted
One of the most common concerns people hold when it comes to choosing home care services, over other types of care, is how it will change their day-to-day living. Many people feel like they will lose their independence, have a disrupted daily routine, have their privacy invaded, and have no say in what kind of care and support they will receive from their caregivers.
While everyone's wants, needs, and preferences will be different, home care is here to work around each person's individual situation. Whether the need required is medical, for companionship, or for community and social participation you, or your loved one, can receive quality care and support at home while continuing to live the life that you've always wanted.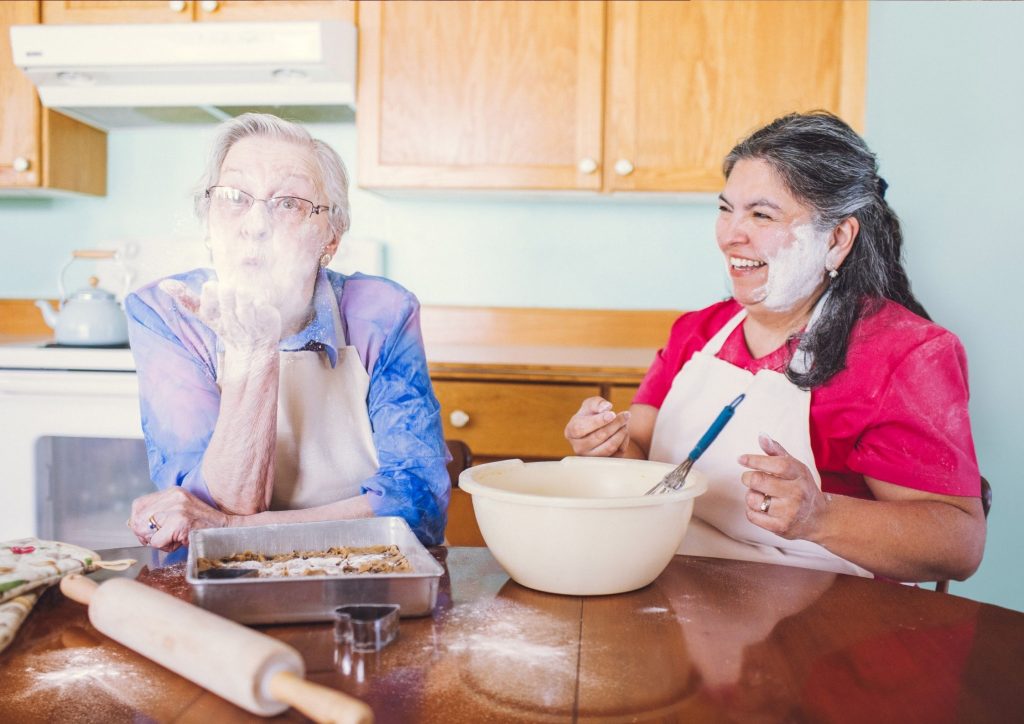 Myth # 2 – Home care is only for people with complex medical needs
Many people hold this fear that if they admit they might need some assistance at home, then they are declining in health and too sick to take care of themselves. Most people who receive home care aren't necessarily sick, but rather, have someone available to support their wellbeing and independence while they continue living at home.
Although home care providers can support people living with complex medical needs, a large majority use in-home care services to simply maintain their lifestyles. Many people living with disabilities, who might only have low or even moderate needs, will still choose to use a home care service provider to help ensure they can remain living independently at home and continue to participate in the wider local community.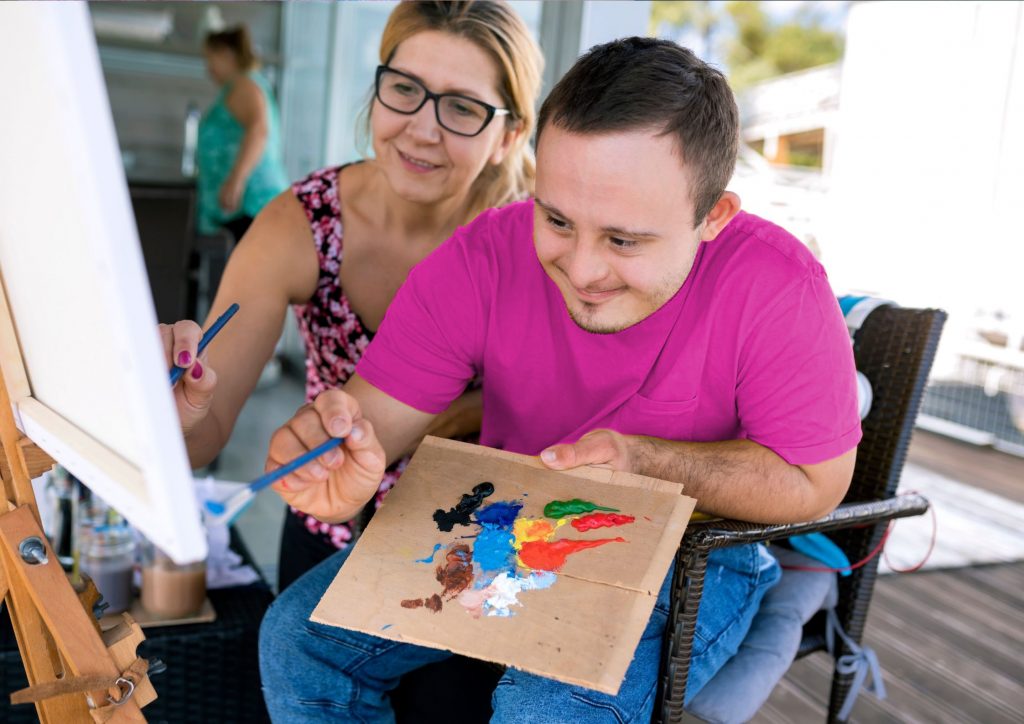 Myth #3 – Home care is not a long term solution
While many people might still believe, that at the end of the day, we will all eventually end up in a nursing home many don't realise how individualised home care can be. This means that depending on what your care needs are, they can be accommodated by the right aged care service or disability support service in the comfort of your own home.
Care plans are also adapted as needs evolve and change throughout the years. If you, or your loved one, are experiencing the onset of early Alzheimers or dementia, the care received at home will reflect those needs. Many home care providers will even put together a 24/7 care team to ensure a person will get the exact care they need to ensure they can continue to live happily and safely at home. Similarly, as you or your loved one are nearing the end of your life, there is the option to choose to stay at home, and get the right care you need through palliative care options. This will ensure you receive the necessary palliative care and family support you need in familiar, comfortable, and safe surroundings.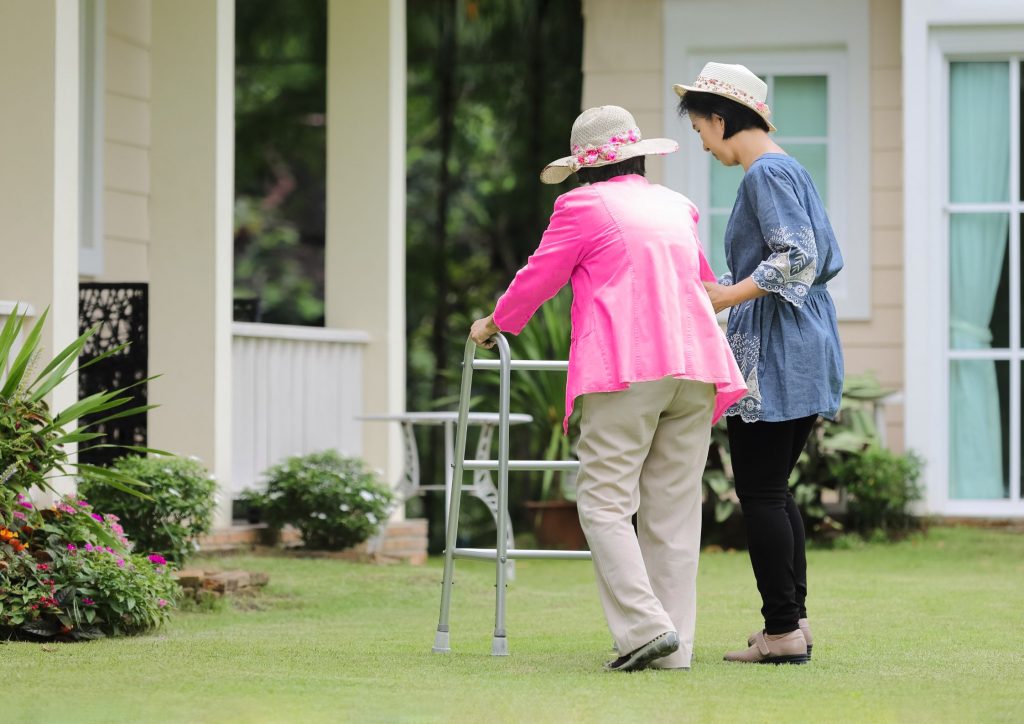 Myth #4 – Home care is only for people without a family
Many people are fortunate to have family that can take care of them if they are living with a disability or as they age but, there are some things that family caregivers can not help with. If someone requires more complex care services, such as palliative care, or require someone to manage their medication they will require professional assistance. Some home care providers can have a qualified nurse visit your home and ensure that you continue to feel comfortable at home and, that your medical needs are attended to.
While family and friends can support you with most of your care needs, it can become overwhelming for them, which is why, you or your loved one, can always use respite in-home care as a substitute. 53% of family caregivers rate their routine as emotionally stressful and will experience a decline in their own health over time. This is why many home care providers can also offer temporary relief so family carers can have a chance to recharge and focus on sharing more meaningful moments with their loved ones rather than just focusing on their loved one's care needs.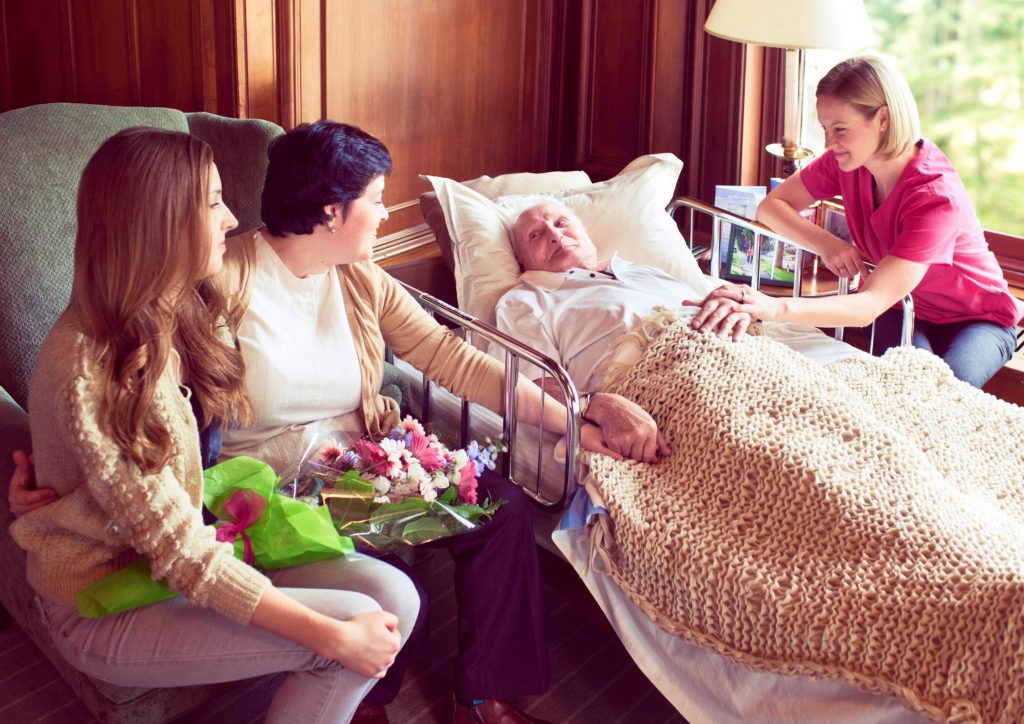 Myth #5 – Receiving care at home is the same as being in a nursing home
The biggest difference between home care and going to a nursing home is that with home care, you can continue to live in familiar and comfortable surroundings while receiving tailored, professional, and quality care from trained caregivers and nurses while living on your own terms. To ensure quality standards are met, the Aged Care Quality and Safety Commission sets out a criteria for in-home care and audits providers against those standards. That means you can be confident in the quality of in-home care you'll receive and, if you ever have a bad experience, you can lodge a complaint.
Choosing between home care or a nursing home is a personal choice, and since each person may have different types of needs, wants and preferences for their care there is no right answer. What is important is ensuring that you assess what care options are available through personal research and the assistance of guides to best help you make an informed decision.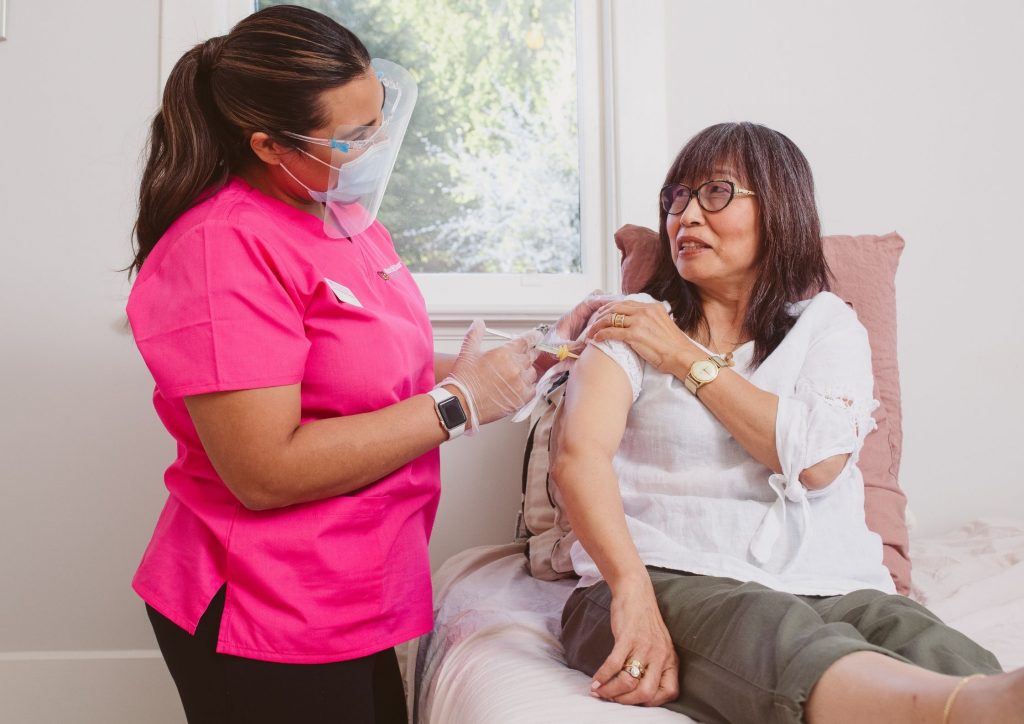 Myth #6 – Home care is too expensive
You can cover the cost of your home care. There are government funding levels available to eligible Australians, which will provide assistance with in-home care through Home Care Packages or the National Disability Insurance Scheme (NDIS).
Once someone is approved for funding, they can find a suitable provider, the government will pay the provider of choice a subsidy and arrange a package of care services that will be tailored to your evolving needs.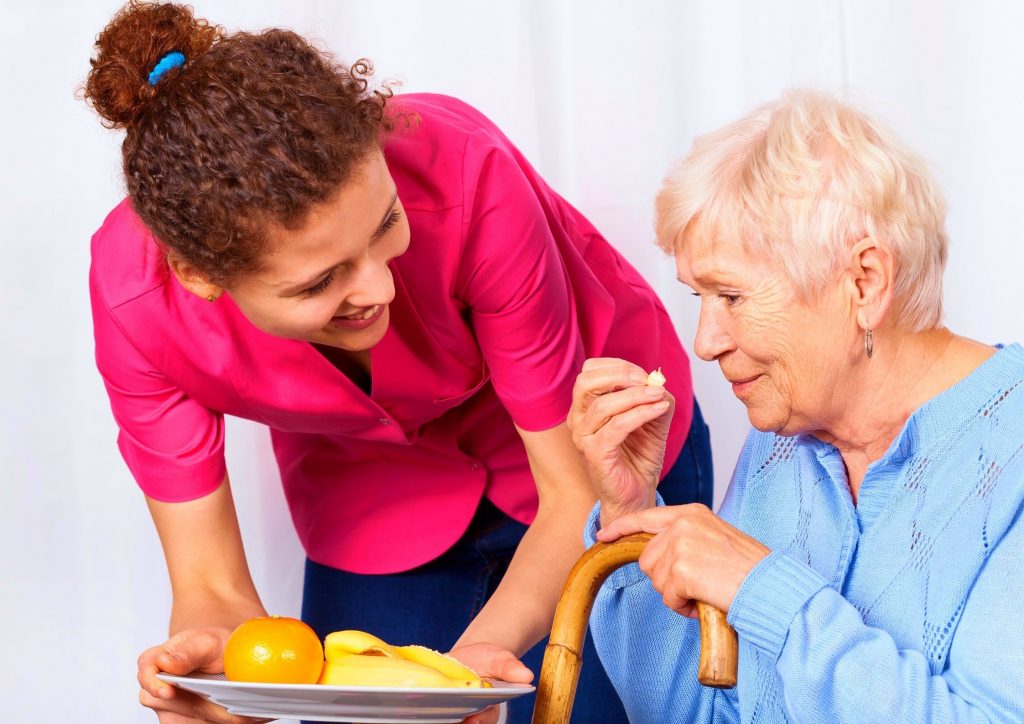 Home Care Done Differently with
Nurse Next Door
Our purpose is Making Lives Better through Happier Ageing and Possibility
At Nurse Next Door, we like to do home care a little differently. Aside from ensuring you maintain your quality of life through in-home nursing services and non-medical home care, our unique model of care focuses on five pillars:
Choice – Doing what you want, when you want to do it

Purpose – Having meaning in your life

Autonomy – Your right to make the decisions for yourself free outside of influences

Belonging – Accepting ourselves and others for who we are

Respect – Showing care, concern, and consideration for others, even when they are different from you
As an approved provider, Nurse Next Door strives for the perfect match when pairing caregivers with clients and can offer both personal care services with compassionate carers and clinical in-home nursing with our qualified nurses.
Our care workers are here to support you with anything ranging from domestic assistance with everyday tasks for your personal care needs to more complex medical care services such as pain management, wound care, catheter management, palliative care, and many more. The choice is simply yours.
At Nurse Next Door, we are celebrating ageing and are passionate about Making Lives Better.

or contact us today on 1300 600 247 to discuss how Nurse Next Door can help you keep doing what you love.