Getting Home Health Care For Your Parents
"Never forget the hands that raised you" – Shirley Marie Bradby
Many elderly parents want to age in the comfort of their own home, on their own terms and remain as independent as possible but whether they would like to admit it or not, our loved ones may need a little help along the way.
As children of elderly parents, it may become challenging for us to give the right home health care support our loved ones need.
The below guide will help you identify whether your loved one needs home health care and what steps you can take to ensure that they receive the extra support they need so they can continue living in the comfort and safety of their own home.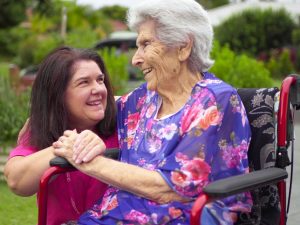 Signs Your Parent Needs In-Home Care
One of the first challenges you may face is figuring out whether your beloved parents need any in-home aged care services so it's important to look out for any signs of their current living situation:
1) Changes in Behaviour
If you see a sudden shift in your parent's behaviour that is out of the norm it can be a sign that they may need some support at home.
Changes in behaviour are a common sign that should not be overlooked so on your next visit, take a moment to observe their actions. Some changes to look out for include:
Increased forgetfulness & wandering

Poor personal hygiene

Demotivation in daily life

Poor nutrition

Withdrawal & isolation
Sometimes home health care and aged care support don't have to require medical and nursing care. If your parents are rarely leaving the house and not taking care of their overall health and well-being, providing something as simple as companionship care can help your parents feel less isolated at home and reconnect with their local community.
2) Recent Diagnosis of an Illness
If your elderly parent was recently diagnosed with an illness they might need access to some home health care services, whether short-term or long-term, to help with medication management and managing symptoms.
Conditions that are often managed through home health care services can include:
Post-surgery and wound care

Alzheimer's disease and dementia

Catheter management

Diabetes

Cancer

Parkinson's disease

Arthritis

Progressive neurological conditions

Heart conditions

COPD and other respiratory conditions
Some home care services provide clinical nursing care by teams of Registered Nurses and Enrolled Nurses who specialise in an array of practices to ensure your loved one can maintain some level of independence as they learn to live with their diagnosed condition.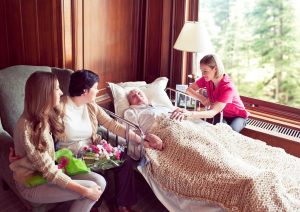 3) Frequent Hospitalisation
If you are finding that your parents are frequently in and out of hospitals, it might be a sign that they require constant care at home to avoid further hospitalisations.
If your loved one wasn't diagnosed with an illness or progressive condition but is still making regular trips to the hospital it could be due to:
Frequent falls

Forgetting to take medication

General deterioration due to old age
Home care services can provide care that may help limit hospitalisation by providing specialised care and transportation services in case a trip to the hospital is required.
4) Struggling With Daily Activities
If you've recently visited your parents and noticed a change in their appearance or home, it may be a sign that they are struggling with everyday activities. 
As we age, our bodies may not be able to keep up with daily routines or tasks so we start to avoid these. Some things you can look out for can include:
Unusual body odour

Unkempt appearance

Dirty or worn-out clothing and shoes

Expired food or an empty fridge

Hazards in the home

Mail stacking up
Many home care providers can help with personal care, housekeeping and meal preparation services that could provide support and relief to your elderly parents.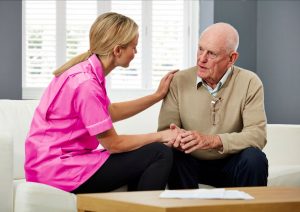 Understanding Home Health Care
Ensuring your elderly parent can continue to live a healthy lifestyle may mean that they need some form of support from a home healthcare provider especially if they are showing any of the signs listed above.
The next step would be to have a conversation with your loved one or, if they are still resistant, try to encourage a visit to their General Practitioner to provide recommendations based on your parent's health, overall lifestyle and the type of care they may need.
At the end of the day, the choice to receive care will be ultimately decided by your parents but if they require more information about home health care, the below information may help. 
Understanding Your Parents Needs
Deciding to choose care can be quite complex because we all want to live an independent life on our own terms for as long as possible (this is exactly how your parents feel). 
Depending on the types of signs your parent is important to understand your parent's needs and preferences at an individual level which can help determine what type of home health care they may require.
Take a moment to consider your parents:
Personal needs

Medical needs

Community, leisure and social activity interests

The type of space that will make them most comfortable
Types of Home Health Care
There are various types of care available to your beloved parent in order to meet their needs and ensure they can continue living a life filled with Positivity, Possibility and Purpose
There are several types of long-term and short-term care available including:
Emergency Care

Restorative Care

Transition Care

Alzheimer's & Dementia Care

Palliative Care 

24/7 Care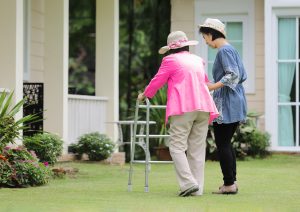 Benefits Of Home Health Care
There are many benefits if your parents choose to have a home care provider support them in their day-to-day living. 
Choosing home care can give you elderly parents more choice and autonomy as every decision around their care is made on their own terms. 
Other benefits may also include:
Continuing to live in the comfort of their own home

Remaining connected to their local community

Receiving care that is tailored to their personal needs

Continuing to live independently and only receiving assistance when needed

Access to a broad range of services to meet both medical and non-medical needs

More control over how, and from whom, they would like to receive care

Personalised services accommodated around their existing routine
How to Pay for Home Health Care
Costs can be a significant factor when hiring in-home help. Luckily, there are various services and options to help you pay for home health services.
1) Home Care Packages
A Home Care Package is a form of Government funding that is available to Australians over the age of 65 to help cover the costs of some or all their home care services so they can continue to live in their own home, and on their own terms.
Depending on each personal situation and care needs, there are 4 tiers your elderly parent may be eligible for:
Level 1 – Basic Care Needs
$9,179.75 / year
This level can help cover basic needs with everyday tasks including help with cleaning, meal preparation, shopping & transportation
Level 2 – Low-Level Care Needs
$16,147.60 / year
This level will cover the same basic needs as above but will also include some funding for professional medical support.
Level 3 – Intermediate Care Needs
$35,138.55 / year
This level will continue to cover your basic care needs to better support you in your day-to-day tasks but also support specific medical needs with a trained clinical team.
Level 4 – High-Level Complex Care Needs
$53,268.10 / year
This is the highest level of support someone can receive and provides help with both daily activities and any clinical support required for complex care needs.
For more information on Home Care Packages and eligibility click here.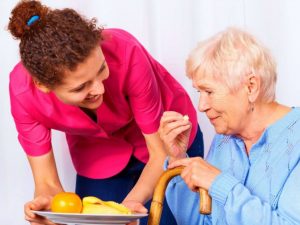 2) Private Pay
While Home Care Packages are the most common way of covering some or all of the cost of home care, there may be times when your loved one requires urgent care.
Usually, people who decide to pay for in-home care out of pocket have already reached their limit with publicly funded care and exhausted their options. Many individuals seeking home care go with private pay as there are some significant benefits, including:
Access to high-quality care

Flexibility of care

Around-the-clock care and companionship
3) Insurance Coverage
Some insurance plans will cover some or all of the costs of in-home care. It is recommended that you check your parent's health insurance coverage to ensure they are eligible to cover the cost of any home care services.
Nurse Next Door's Unique Model of Home Care
At Nurse Next Door Home Care Services we believe in choice, and if the time comes that your elderly parent chooses to receive any type of care in the comfort and safety of their own home, we are here 24/7 to help your loved one with a broad range of services including:
Our unique model of care is underpinned by our philosophy on Happier Ageing which focuses on empowering your beloved parents to maintain a sense of purpose and possibility as they age. 
Happier Ageing starts with a simple question "What did you use to love doing that you no longer do?"
With a positive outlook and an ability to age comfortably at home, your loved ones can continue to live their life to the fullest because there is no place like home.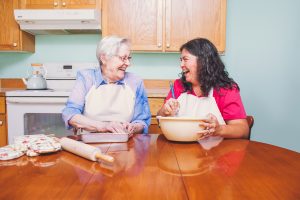 At Nurse Next Door, we are celebrating ageing and are passionate about Making Lives Better.

or contact us today on 1300 600 247 to discuss how Nurse Next Door can help you keep doing what you love.