Home Care Services in Gippsland
Nurse Next Door provides home care that's Making Lives Better, in your own home, on your own terms, for aged care and disability support

Live 24/7 Scheduling Support Team

Qualified and Insured Caregivers

Registered Nurses and Enrolled Nurses

No Lock-in Contracts
Nurse Next Door Services
It's about caring, not just health care. That's why we're here to help get you back to doing the things you love. Whether it's a little help around the house with meal preparation or medication reminders, let us do the caring.
Live 24/7 Scheduling Support
With fast, easy access, we're always just a phone call away.
Qualified & Insured Caregivers
Find the perfect match. All in home caregivers are kind, trained and insured.
Learn more.
Continuity of Care
You'll always be covered by a familiar caregiver, even with a tricky schedule.
Learn more.
Dementia & Alzheimer's Care
Get total peace of mind with caregivers experienced in accommodating age-related challenges.
Learn more.
No Long-term Contracts
You should never feel 'stuck'. Short-term or long-term, all home care assistance is flexible.
Care Management
We manage every step, including planning and monitoring physical and emotional health.
Learn more.
Comprehensive Home Care
Our caregivers provide everything from housekeeping to cooking, personal care and medication.
Regular Care Updates
Caregivers record cognitive and physical observations during every visit to keep you well-informed.
We're Local!
Our Nurse Next Door office in Gippsland is available to help 24/7.
Some of the communities we serve:
Traralgon
Stratford
Yarram
Dargo
Rosedale
Bairnsdale
Sale
Paynsville
Heyfield
Metung
Glenmaggie
Tinamba
Maffra
To see other communities served by neighbouring branches, please click here.
It's as Simple as 1, 2, 3!
1
Contact Us

Call us anytime to book a FREE Caring Consult. Service can start in as little as 48 hours.

2
Free Caring Consult

Our Care Designer comes to you. We assess your needs and answer any questions you have.

Learning about you allows us to send a perfect match Caregiver.

3
First Visit

You'll always be covered by a familiar Caregiver — selected for you to match your needs and personality. We ensure your Caregiver is someone you can trust.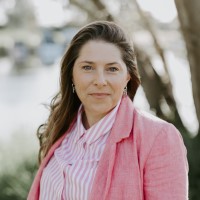 Zoe Pendrick
Nurse Next Door Gippsland
Our Story
Making Lives Better
Owned and operated by Gippsland locals Zoe & Trevor Pendrick, Nurse Next Door Home Care Services Gippsland proudly serves the community from Morwell all the way down to Metung, including Yarram and surrounding areas, offering home care that's Making Lives Better®.
Zoe & Trevor are passionate Gippslanders who love all that Gippsland has to offer from the outdoor adventures to the beautiful produce that Gippsland is popular for. Zoe has worked as a Critical Care Nurse for 22 years and has worked in education and leadership roles to improve health services to the community. With a passion for accessible healthcare, Zoe looks forward to helping clients to live happily in their homes feeling supported and surrounded by compassion and respect.
Happier Ageing
Like everyone at Nurse Next Door, Zoe believes that every age counts. She infuses our Happier Ageing® philosophy of care into everyone she cares for, no matter their age or ability, with...Read more
Read less
What People Say About Us
"The staff are lovely and they care about people"
"The staff are lovely and they care about people"
"The professional standard of this organization is the highest I have come across. The in-depth questions, in getting to know Me, before a worker even started was an insight, into the standards of this group. My worker is caring, her work ethics are very high, and we get on extremely well. "
"I feel heard, respected and the ladies are just wonderful. Wendy is kind, good hearted, helpful and overall the most wonderful carer I could ask for. "
"Kersten was very helpful as I needed a doctor as I asn not well and she helped in communicating to them that I needed a home visit She was very helpful and friendly. "
"Because I don't have any family and friends nearby to help me, and NND take care of my needs with a uplifting, can-do, and friendly attitude. "
Frequently Asked Questions
Why should I use Nurse Next Door instead of hiring a private caregiver?
Finding the right kind of senior home care can be difficult but at Nurse Next Door we make sure you know exactly what you will be receiving with our services. Here are some of the questions you should consider prior to making that decision:
What kind of background and screening checks can you do on your own for a caregiver?
All Nurse Next Door Caregivers are carefully screened with police checks and, if applicable, Working with Children and Disability Screening Checks. We confirm our Caregivers' educational credentials and verify upon hire and annually, that every nurse is registered and in good standing with AHPRA. If you hire a caregiver privately, you will need to perform background checks and screening yourself.
If my caregiver is unavailable, who will fill in?
At Nurse Next Door, we ensure there is a replacement when one of our Caregivers becomes unavailable. We believe in continuity of care and will contact you to inform you of a Caregiver change. If you hire a caregiver privately, it may be difficult to find a replacement caregiver depending on how much notice is given.
Will I have the same Caregiver or Nurse all the time?
At Nurse Next Door, we strive for consistency of care and provide regularly assigned Caregivers. Our goal is to find the perfect match between our clients and Caregivers based on their needs, hobbies, and interests. Caregiver consistency is essential to building strong relationships, and delivering on our philosophy of Happier Ageing.
Are your home care services only for older people?
No, we provide home health care services to the entire age spectrum – from newborn babies to people in the later stages of life. We can also provide assistance with special needs care for children and adults with disabilities, as well as post-operative care, health checks, and other services for any age.
Do you provide services for people on the NDIS?
Yes, Nurse Next Door provides services for people on the NDIS, ranging from simple caregiving duties to working with participants requiring High Intensity supports and complex nursing needs. We work with Support Coordinators and directly with participants to ensure care needs are met.
Can I just try our Nurse Next Door or do I have to sign a long-term contract?
You are not locked into a long-term contract. You may cancel care from us at anytime — we just need a minimum of 24 hours notice to cancel services without any cost.
To try out Nurse Next Door, just contact us to book a complimentary, no-obligation Caring Consult™. We believe in making things easy for you. One of our Care Designers will visit your home to assess your needs and design a care plan with you, which will including frequency and duration of care.
What if I need to speak to someone after business hours?
Our Care Services Center is open around the clock – 24 hours a day, 7 days a week. You can call at any time and one of our Care Services Specialists will be happy to assist you.
How much does Nurse Next Door cost?
Nurse Next Door offers both caregiving and nursing services and prices vary depending on the time and day of the week. To get a better idea of price, speak to one of our Care Services Specialists — we're open any time 24/7.
We also offer a complimentary Caring Consult™, where one of our Care Designers will help you determine the amount of care you may require. We'll work with you to balance your budget and needs to find a home care option for you.
Get Started with a Free Caring Consult