Personalised Home Care Services
Nurse Next Door provides home care that's Making Lives Better, in your own home, on your own terms, for aged care and disability support

Live 24/7 Scheduling Support Team

Qualified and Insured Caregivers

Registered Nurses and Enrolled Nurses

No Lock-in Contracts
Ask for Care
Start your home care journey with a free Caring Consult.
Find your local Nurse Next Door
Where do you need care?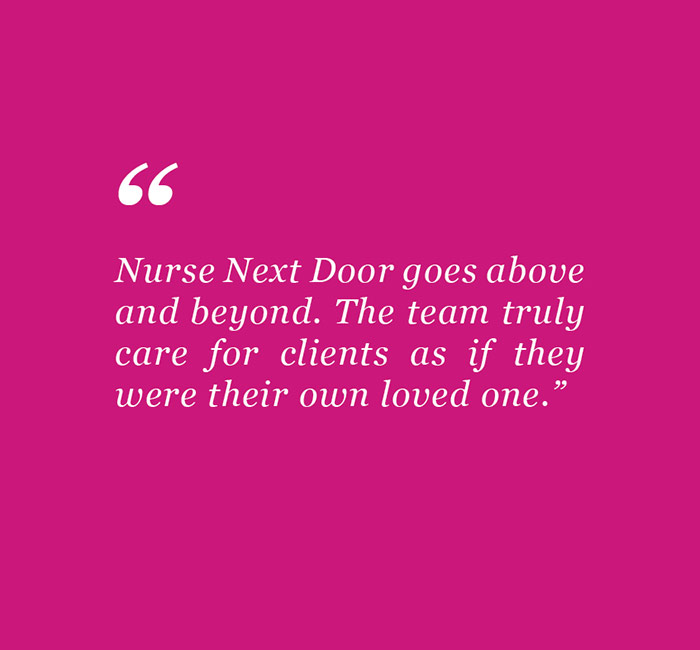 Safer. Happier. Premium Care.
We do home care differently.
With a focus on possibility, Nurse Next Door's extraordinary family of nurses and caregivers take care of your loved one and empower them to keep living life to the fullest, regardless of age or disability.
Services We Provide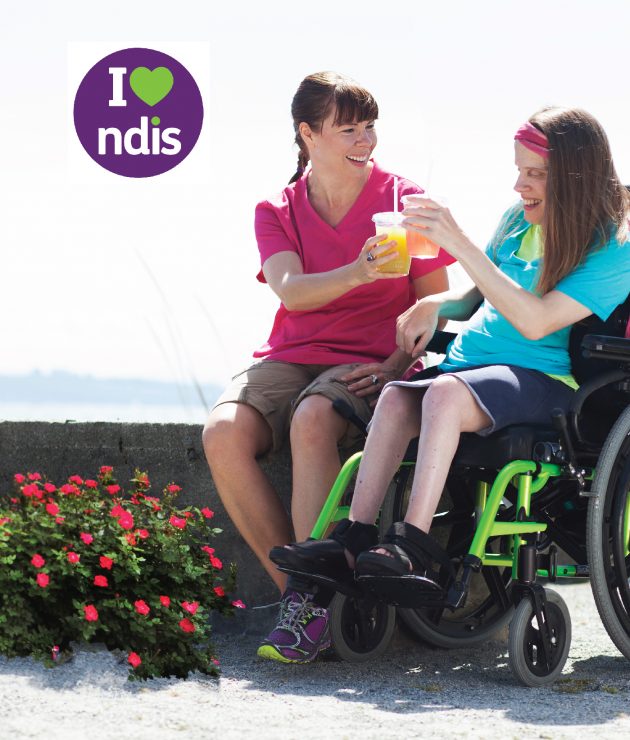 Live 24/7 Scheduling Support
With fast, easy access, we're always just a phone call away.
Qualified & Insured Caregivers
Find the perfect match. All in home caregivers are kind, trained and insured.
Learn more.
Dementia & Alzheimer's Care
Get total peace of mind with caregivers experienced in accommodating age-related challenges.
Learn more.
NDIS Disability Care
We support clients to maintain their independence in their own home, on their own terms. From assistance with daily life activities to social and community participation, our experienced team offer a personalised tailored plan to match the unique needs of each individual.
Learn more.
Continuity of Care
You'll always be covered by a familiar caregiver, even with a tricky schedule.
Learn more.
Full-Spectrum Home Care
Our caregivers provide housekeeping, cooking and grooming to transportation and medical care.
Care Management
We manage every step, including planning and monitoring physical and emotional health.
Learn more.
No Long-term Contracts
You should never feel 'stuck'. Short-term or long-term, all home care assistance is flexible.
Home Care
Hourly Rate Starting From$80Please Note: Different Rates apply for NDIS
Call today for your FREE in home Caring Consult with no obligation to book
Ask for Care
We don't just give care, we take care as well.
Find a caregiver and get back to living your life.
Our home care services team build relationships and encourage independence. Matched specially for your loved one, our caregivers are flexible, supportive, and passionate about Making Lives Better.
Our Home Care Team
Their care allows me to run the rest of my life, you know, because I have a full-time job and two 16-year-olds who need to go places. Nurse Next Door has taken the burden off of me. There's really no other way we could have managed it."
Your help and assistance in this challenging period is greatly appreciated. Our entire family extends our thanks for all you have done."
Della M
Caregiving daughter
Overall, what she gets is care, honest-to-goodness care. I get the peace of mind of knowing that my mother is with a company that sincerely cares about her. They give you basic respect, dignity and the tender loving care that all of our parents want and that we want for our parents."
Andrea S
Client's Daughter
The Caring Journal
The Caring Journal is full of informative resources and client stories. With a focus on the positive side of ageing we hope our blog inspires you to embrace our Happier Ageing philosophy of care that will help you to remain in your own home, on your own terms. Read our latest blogs here.
All Posts
Get Started with a Free Caring Consult (embeded)