FAQs – Understanding How Home Care Services Create Choice And Happiness
We Answer 6 Questions About Home Care
"Happiness is letting go of what you think your life is supposed to look like and celebrating it for everything that it is." Mandy Hale
When you or someone you love needs a little extra help to remain at home, whether it's for one day or around the clock, whether it's for nursing and medical care or simply companionship,  it is comforting to know an extraordinary family of home care nurses and caregivers is available to care for you as if you were their own family.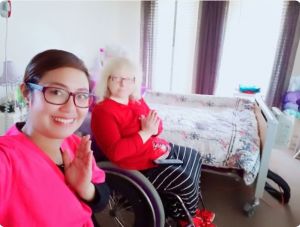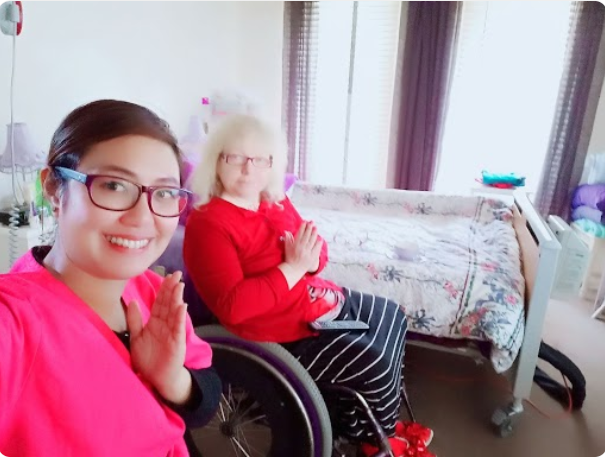 Every day we get asked many different questions, all with the same concern: can I access the care I need at home? The simple answer is yes. As an essential service, home care services make it possible for people to live their best life, in their own home, on their own terms. In this article, we're answering just some of the questions you're asking us, and explaining the benefits and opportunities home care provides for those who need a little extra assistance to remain independent in their own community.
Dad is in his 90's and still pretty independent but we're seeing a difference now and we're looking for someone to help him around the house, as well as someone who can check his medication, blood pressure and do a general wellness check. Can you help us?
Yes. You can structure your home care plan in any way that suits you. For instance, a caregiver can visit your dad a couple of times a week to help him around the house, possibly even prepare some of his meals for the week or take him shopping or to regular appointments. A registered nurse or enrolled nurse could then spend some time with your dad each week, check his vital signs and perform a nursing assessment to ensure he remains happy and healthy in the home. 
The simplest way to start is to organise a meeting with a Care Designer, yourself and your dad to work out exactly how home care will help both of you – providing support for your dad to allow him to continue living independently at home, and peace of mind for yourself. During the meeting the Care Designer will listen to the things that your dad is looking for to remain happily at home, not just the day to day tasks but whether he has any goals or hobbies that he'd like to keep pursuing, those little things that give him a sense of purpose. Above all, the goal for your dad's home care plan is to ensure his happiness as we know this has a positive impact on his health and wellbeing.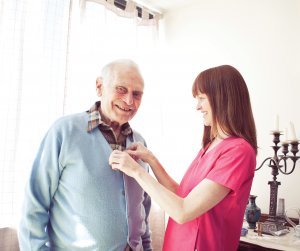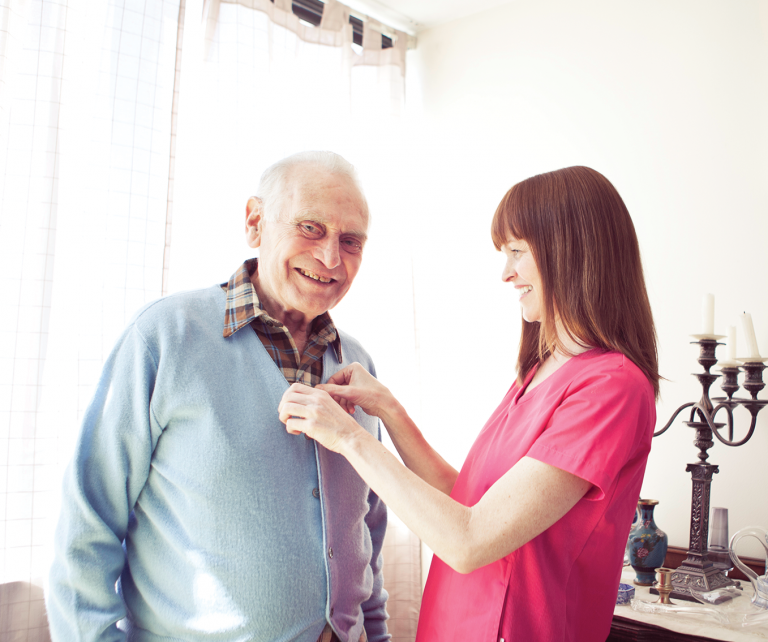 I work full time and I need someone to take my 15 year old son, who has a disability, to the doctor for regular tests. Is that something you do?
Yes. Our caregivers can pick up your son from wherever he is – home or school – and take him to the doctor, remain with him while he's at the doctor, bring him home and then stay with him to ensure he's feeling well until you get back home.
An important aspect of your son's care plan is the level of comfort he has with his caregiver. During the first meeting we'll spend time getting to know your son so we can match his caregiving team perfectly – caregivers who we know he'll enjoy spending time with and trust.
You can also rest assured that all our caregivers have a current Working With Children Check and reliable transport so your son is in safe, reliable hands. 
I have a patient coming out of hospital this weekend who is going to need critical coronary care at home as they continue their recovery. Do you offer that service?
Yes. We have experienced Registered Nurses available to provide a wide variety of nursing care in the home. All our nurses know that an important step in the client's full recovery and optimal health is the care they receive once at home for a full recovery and optimal health. 
We can meet with you, the client, and relevant members of the client's healthcare team whilst they are still in the hospital to discuss the full discharge plan and receive all medical orders. We can even begin providing additional care in the hospital if needed and provide transport to bring the client home.
Our nurses are completely familiar with the expectations of the care required at home post-surgery: managing surgical wounds, ensuring medication is administered at both the correct time and in the correct dosage and monitoring general health for signs and symptoms that will indicate the client's health is progressing as expected, or that further feedback and discussion with the extended healthcare team is required.
The sole focus of the caregiving team will be to ensure everything is taken care of, from the medical care and physical rehabilitation to shopping and meal preparation, transport and even light housekeeping if needed, to ensure the client can focus entirely on their health. Of course, we'll inform and update you as required to ensure that all the efforts made before and during the client's hospital visit are respected and supported.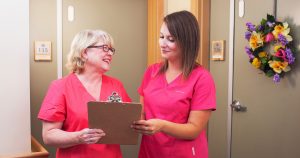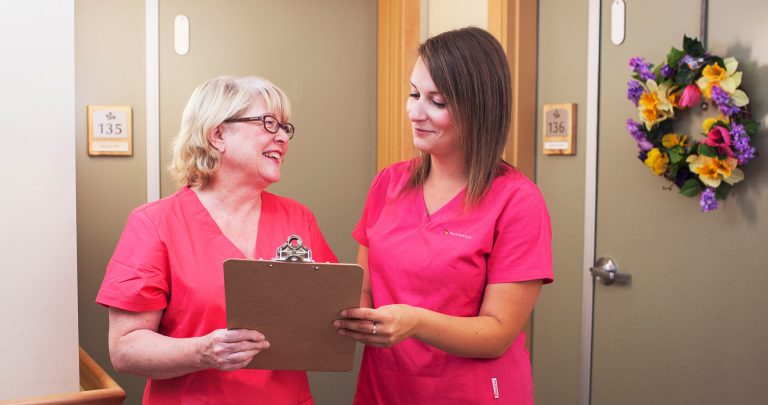 My aunt suffers from mild depression since my uncle passed away. Can you provide someone to look out for her and keep her company?
Yes. Companionship is one of the key services we offer in-home care.
Loneliness is a leading cause of depression among our older community and we know that the risk of loneliness is increased with social isolation or a sense of being disconnected from the community.
Our caregivers will build a relationship with your aunt to give her a sense of connection, and help her, in the simplest ways, to build her sense of purpose. Whether it's sharing a good book, providing a regular exercise routine, learning to cook a favourite meal or getting back in the garden, we know that love is in the details, no matter how small.  That's why we start every care plan with the question: what did you use to love doing that you no longer do? This simple conversation starter has positively impacted the mental wellbeing of many people we've come into contact with. 
Dad needs 'round the clock' palliative care and my brother and I need some help with this. Sadly he probably only has a couple of weeks. Can you provide us with some short term overnight assistance?
Yes. We can provide palliative care nurses at any time of the day or night. We understand that every moment you spend with your dad right now is important so let's work out when you and your brother need someone else to be there and focus not only on getting you some support and rest but also ensuring the time you spend with him is as his children, not just his carers.  
The best place to start is by meeting with a Care Designer who will help you put his palliative care plan together. Whether you need a team of carers to provide 24/7 care for two weeks or a single nurse to stay with him overnight, or just a nurse to check in on all of you each day to reassure you that he's as comfortable as possible, that's no problem. 
There are no fixed contracts or terms required. We will provide care as you need it, and can even make adjustments to the care on 24 hours notice should you want to increase the care at any time. Our primary goal is to ensure your father lives his best life, to the very end.
My wife has Alzheimer's and it's starting to advance. Her personality is changing and I feel like I can't cope. Can you help me?
Yes. We have caregivers trained in helping to support clients with Alzheimers and dementia at home, and this includes providing you and your family with support to ensure you have training, education and resources to face the challenges of her ongoing care, including techniques to improve communication and games for mental stimulation.
We know that each client experiences Alzheimer's differently but it is likely your wife has periods of confusion which can be expressed as anger, fear or sadness and these changes in her personality can feel overwhelming – both for you and for your wife.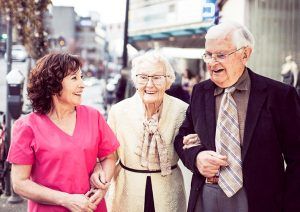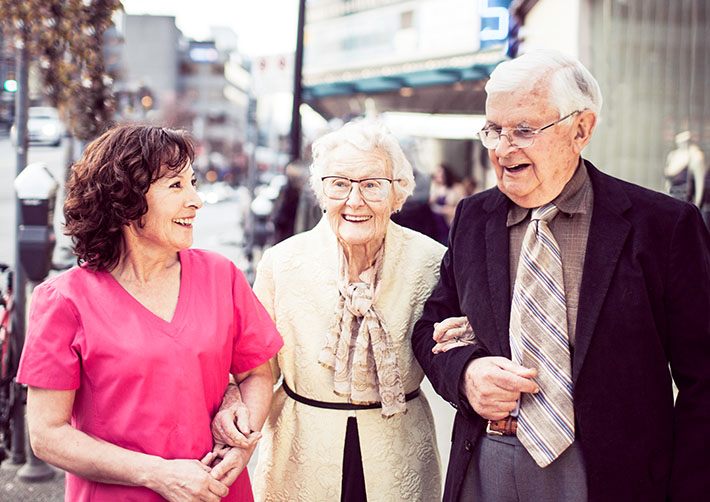 The two most important factors in caring for your wife will be establishing and maintaining her regular routines so she has a sense of familiarity about her day and can, wherever possible, continue to do the things she loves to do, those things that give her a sense of autonomy and choice. The second and equally important element of your wife's care plan will be the consistency in her caregiver, or team of caregivers, to help her build trust with us and feel comfortable with us being in her home. Your care team also enables you to take short moments of respite so you can recharge and continue caring for your wife at home for as long as you choose.
There are many different reasons people access home care services, from respite care to palliative care but for every single one of our clients, the priority is to ensure they are living independently at home surrounded by friends and family and able to remain connected to their local community.
We believe, with a positive outlook and an ability to remain in your own home, you are empowered to keep living life to the fullest. For any questions you have about how home care can help you or a loved one remain living independently at home, call us on

1300 600 247

or visit our website

www.nursenextdoor.com.au

to organise a FREE Caring Consult.